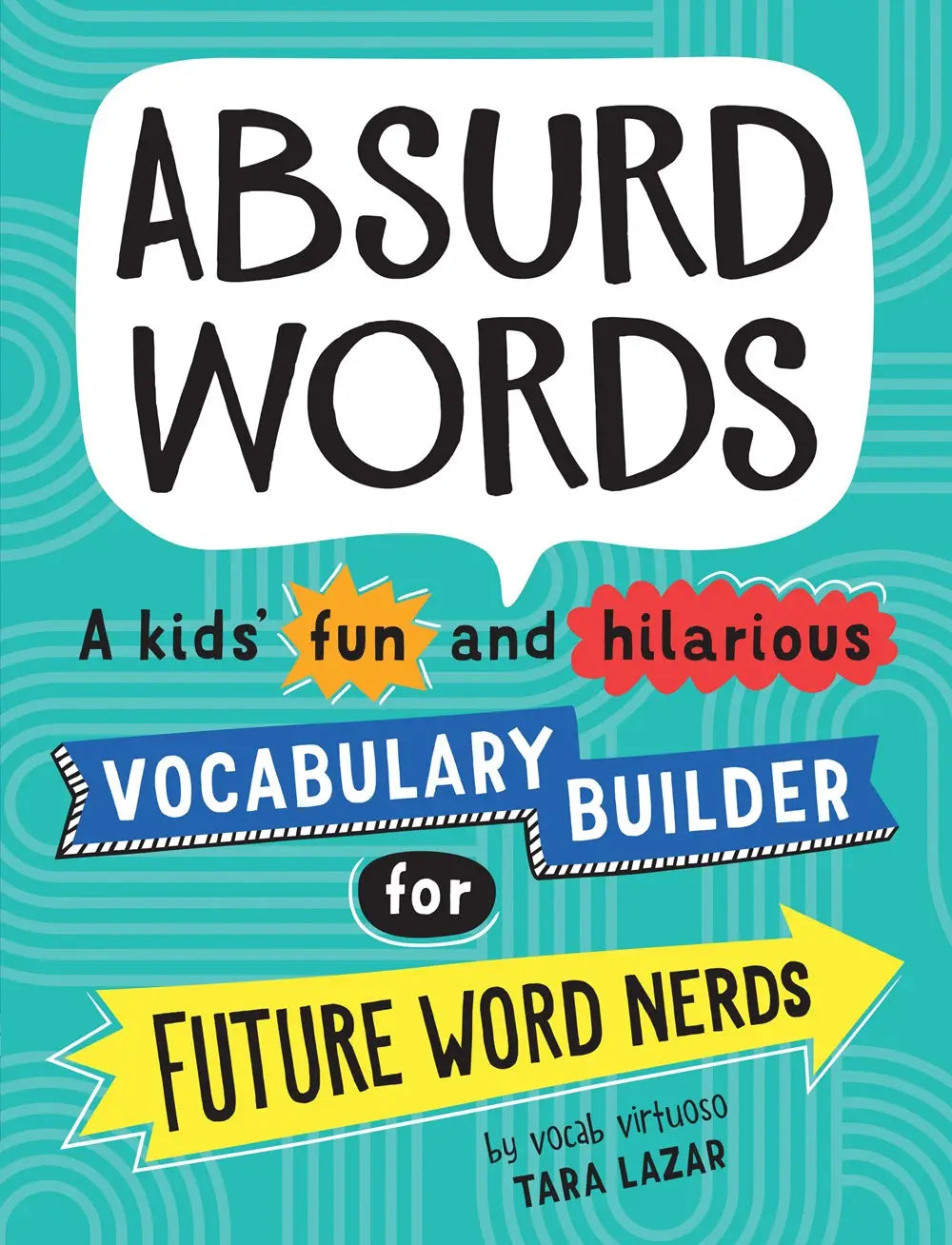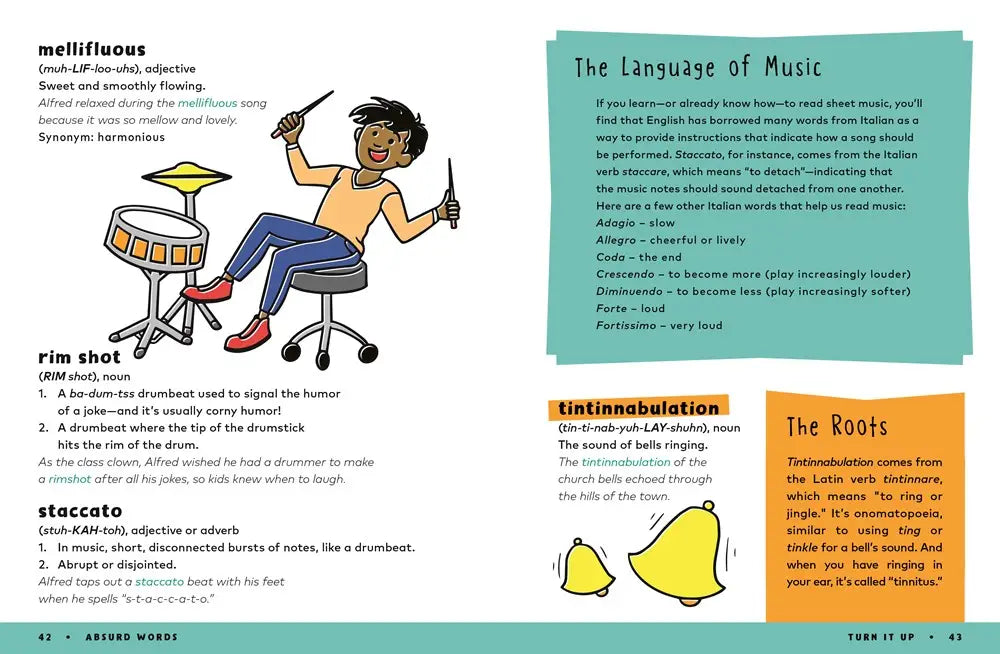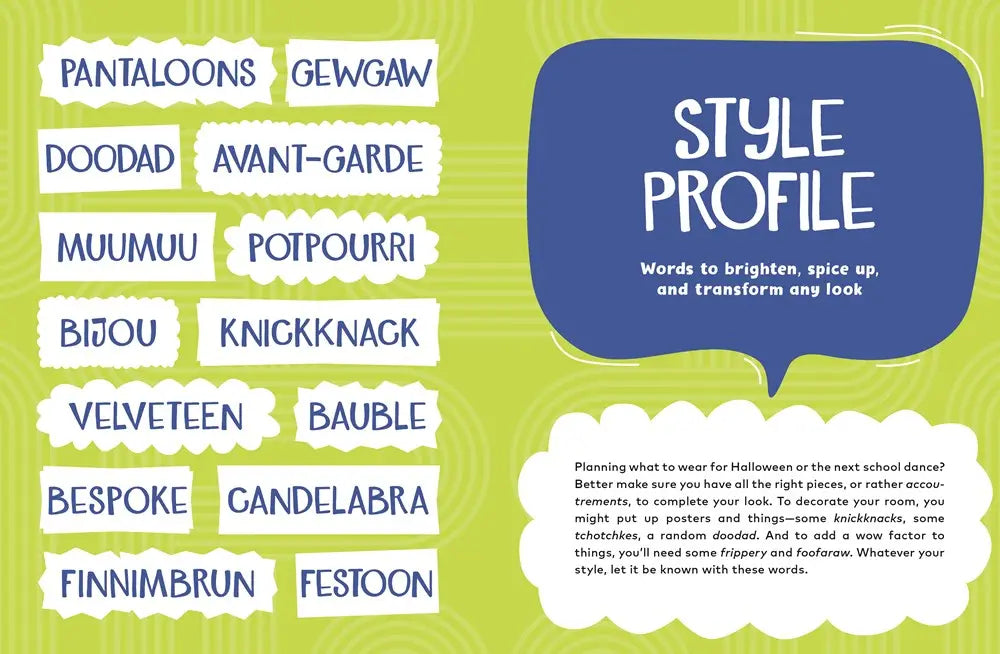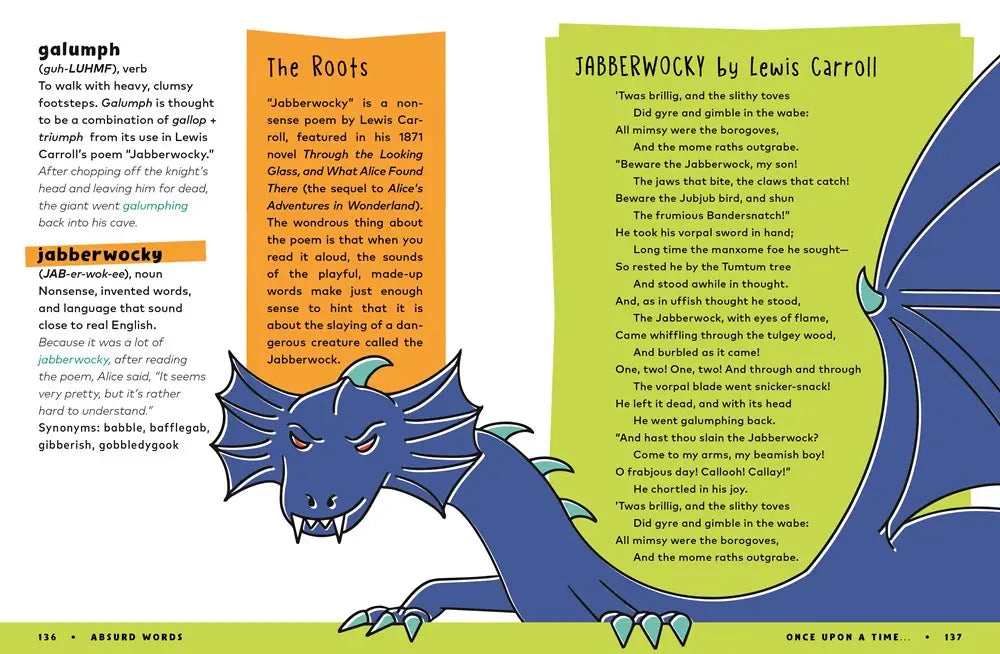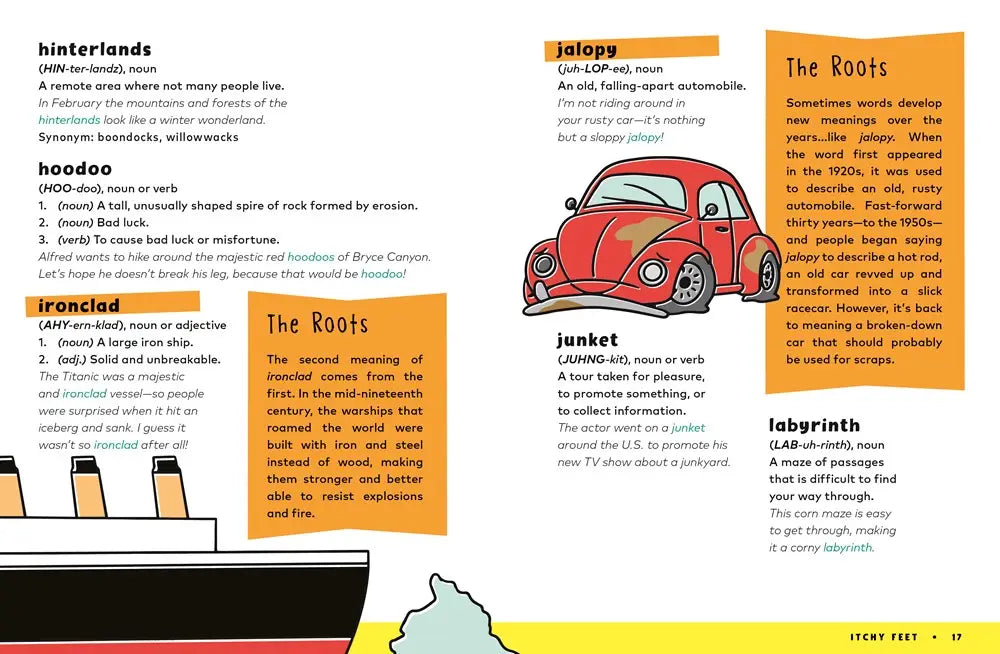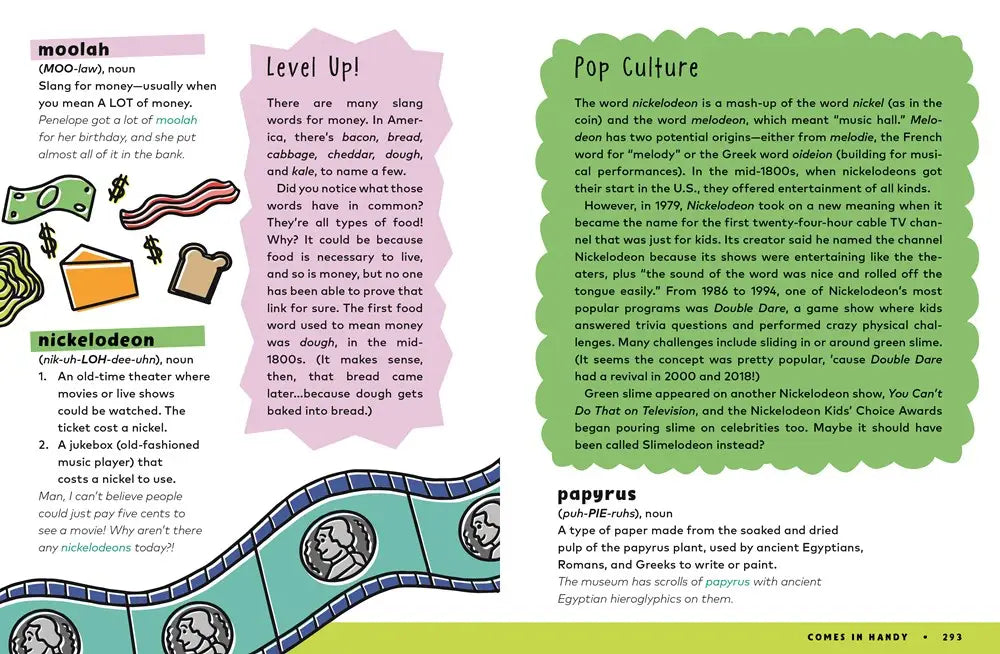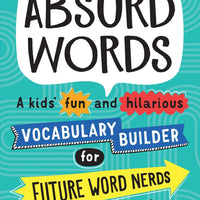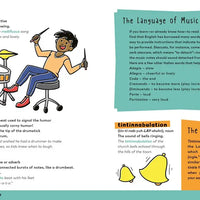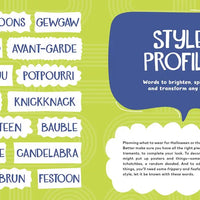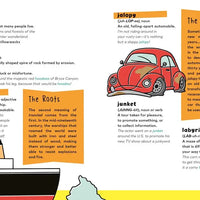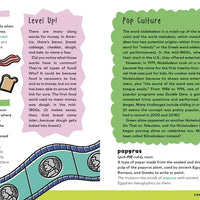 Absurd Words: Fun and Hilarious Kid's Word Builder Book
Part dictionary, part thesaurus, all the word-nerd fun! Absurd Words puts 750 high-level wacky words into engaging context for all the word-nerd fun! 320-page paperback.

Kids with strong vocabularies are more successful in life. They are better readers and writers. They feel more confident tackling math and science. Parents and educators send kids to the dictionary or a thesaurus when they want to learn a new word. But dictionaries only work if you know the exact word you're looking for and thesauri lack the context for new words to really make sense.

Enter this revolutionary dictionary-thesaurus hybrid that puts more than 750 high-level, wondrous, and wacky words in fun, engaging, and hilarious context. Kids will not only learn what words mean, but actually use them!

A concept and unique hook that everyone will love: Divided into sections for quick access to easy-to-understand definitions, parents and teachers will love this wacky word primer as much as kids!
Thank you for supporting small business! Questions? Please ask!

XO.