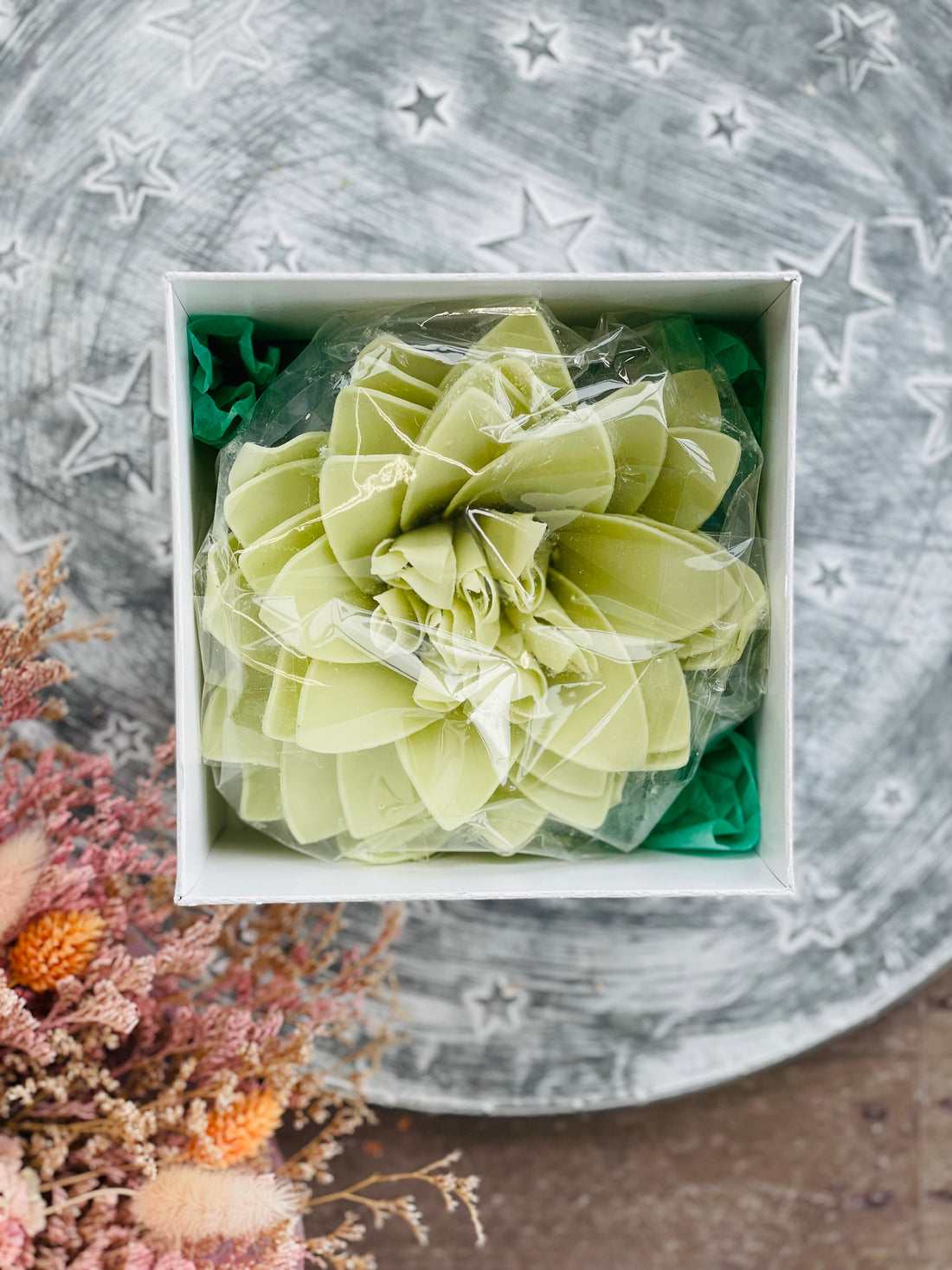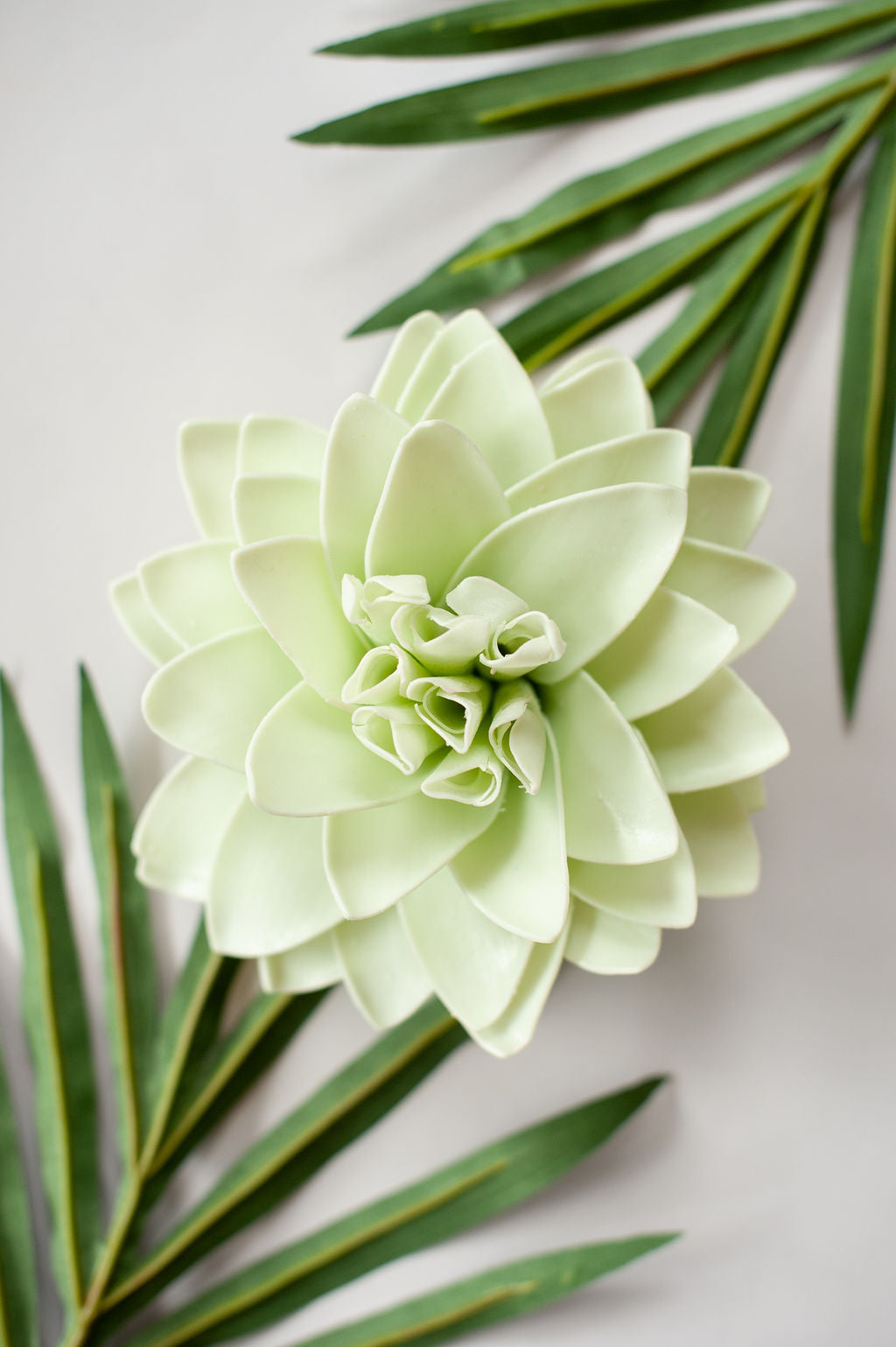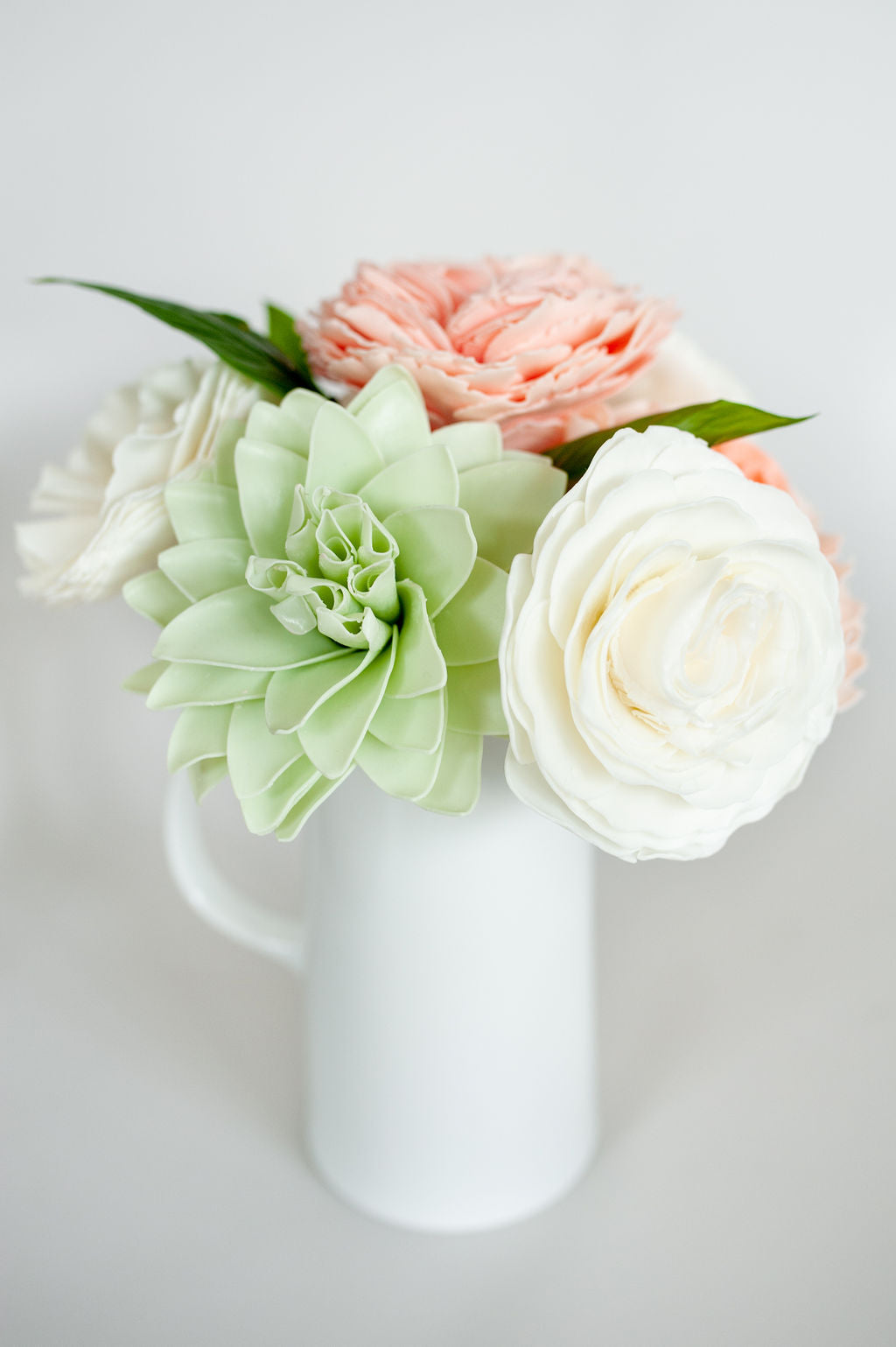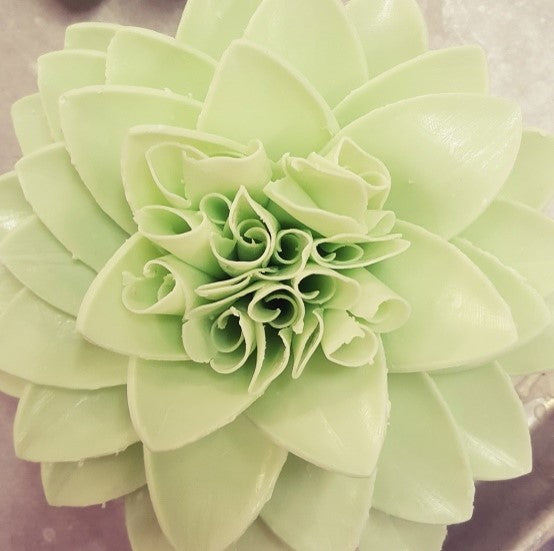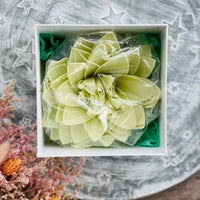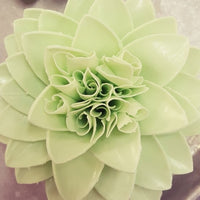 A'Marie's Bath Flower - Lost in Paradise
Lost in Paradise smells like lemon fruit & sugarcane.
Bathing Petals Story:
We are sometimes asked about how the idea came for our soap flowers, so we thought we would include this little story to honor someone who inspired it. Teresa was one of the kindest women I had met. She told us that her orchid soap bars were too pretty to use, because one use would not leave a pretty bar. That's when the spark came for making soap flowers where only one petal at a time is used. We hope that this flower will brighten your day with scented decor and that you'll enjoy the soap ingredients too.
Directions:
1.) With dry hands and with fingers close to bottom of petal, peel off one petal from the outside of flower.
2.) Under water, wet petal until it softens enough to gently flatten.
3.) Generate abundant soap lather for bathing or shaving.
For tub soak, drop 1-3 petals in warm bath water to melt for a skin-softening soak. Store at room temperature.
Bath | Shower | Hand Washes | Tub Soaks | Travel
Enjoy 35+ luxurious hand-pieced soap petals that create a unique, artisan bloom made with blends of shea butter, goat's milk, coconut oil, and the phthalate-free fragrance oils. Each flower has over 300 hand washes or 35 full body cleanses. Peel off one petal from the outside of the flower for tour choice of moisturizing hand washes, bathing, shaving, shower, travel, guest soap, or tub soaks. To enjoy each petal fully, place the remaining petal on the enclosed petal stand to keep fresh for next time. See the bathing petal story and directions below. Wishing you bath happiness!
Ingredients:
Saponified vegetable oils mainly coconut oil, glycerine (kosher vegetable origin), shea butter and/or mango butter, goat's milk, purified water, sorbitol (from berries), sorbitan oleate (from vegetable source), soybean protein, titanium dioxide (mineral whitener), fragrance, color (all of our fragrance oils are phthalate free)
Thank you for supporting small business! Questions? Please ask!

XO.