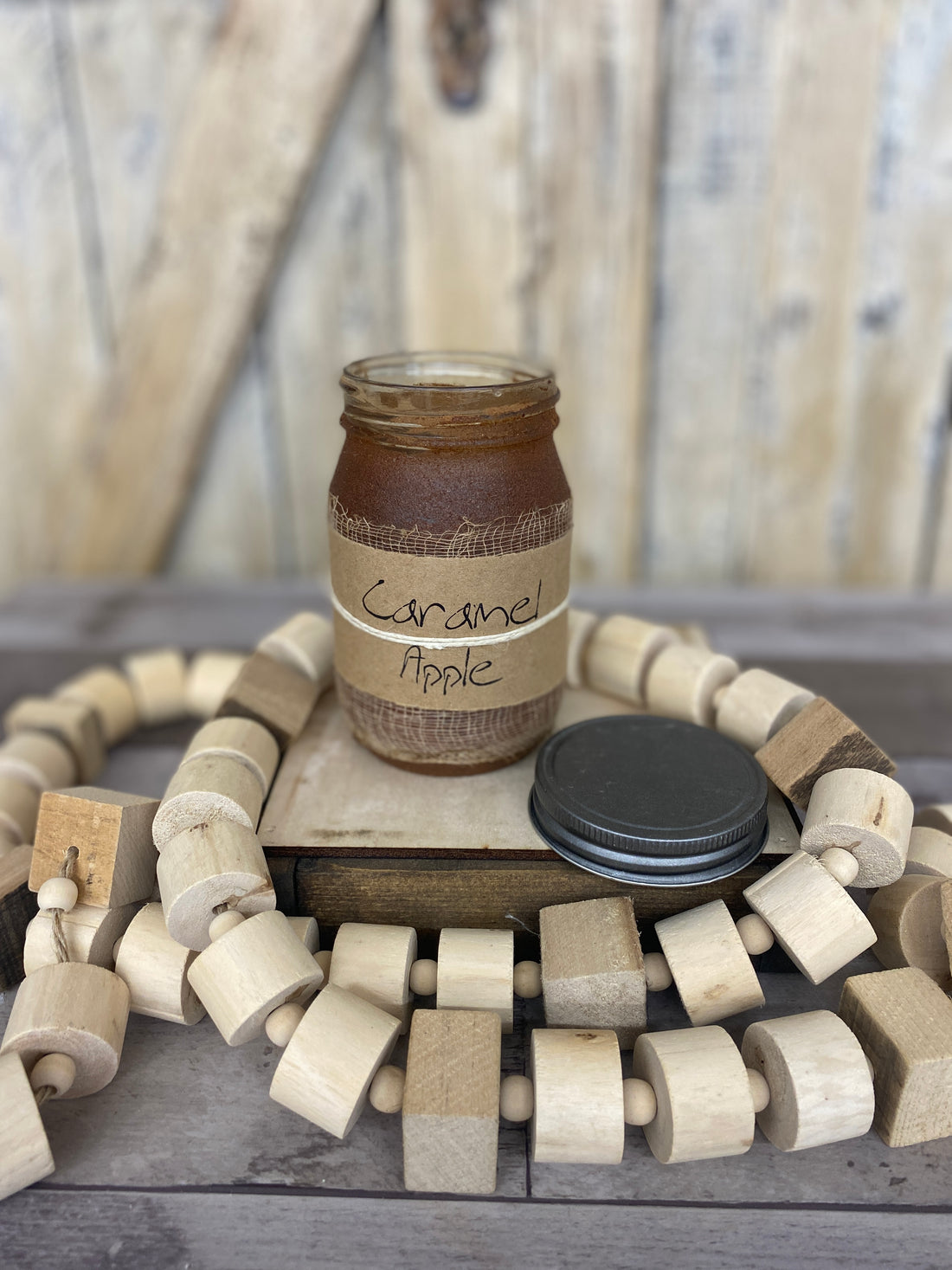 Caramel Apple Primitive Candle by Black Crow Candles
Scent smells like:  Juicy red apples dipped in sweet caramel
Burns 80-100 hrs
These primitive candle jars are Hand Coated, Antiqued, then poured with your favorite scents!
Black Crow Candles are clean burning have incredible scent throw and will not tunnel down the center of the jar.

You wont believe the difference in candles until you try these!!!
Thank you for supporting small business! Questions? Please ask!

XO.