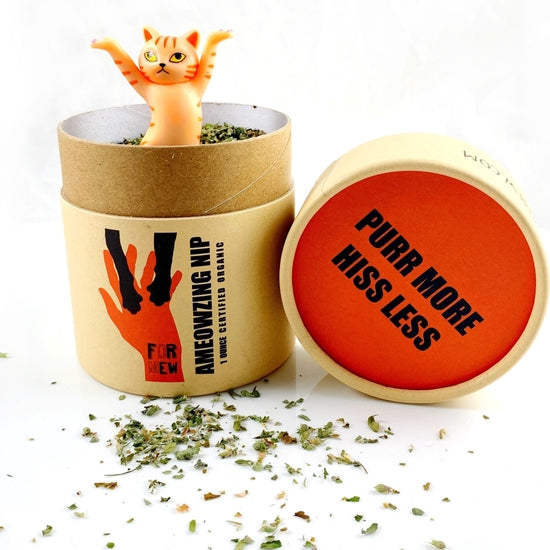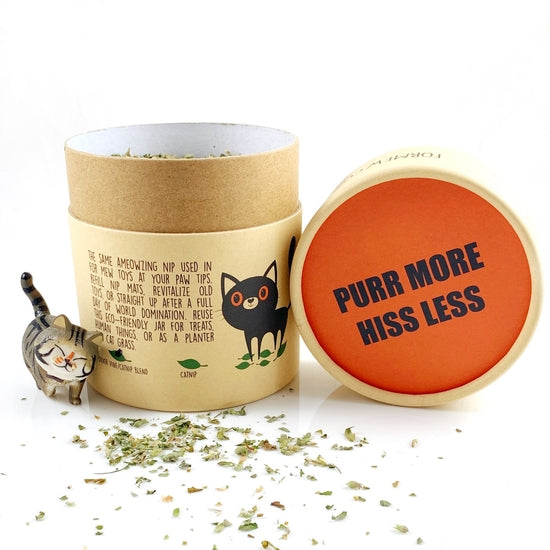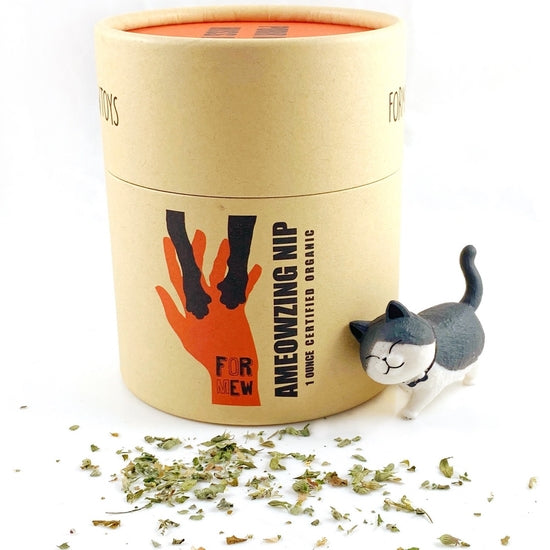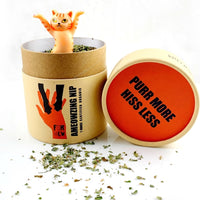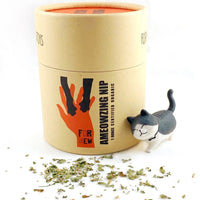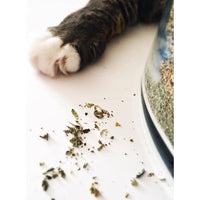 Packaged in a reusable, eco-friendly ethically made jar. Reuse it for treats for cats or human stuff. Or as a planter for cat grass. MEOW!

-Certified organic nip grown in Washington and packaged in Nevada.

-1 ounce

-Ethically made reusable jar from sustainable sources. 3 1/2" x 3"

-Made in United States of America
Thank you for supporting small business! Questions? Please ask!
XO.
Cat props not included.