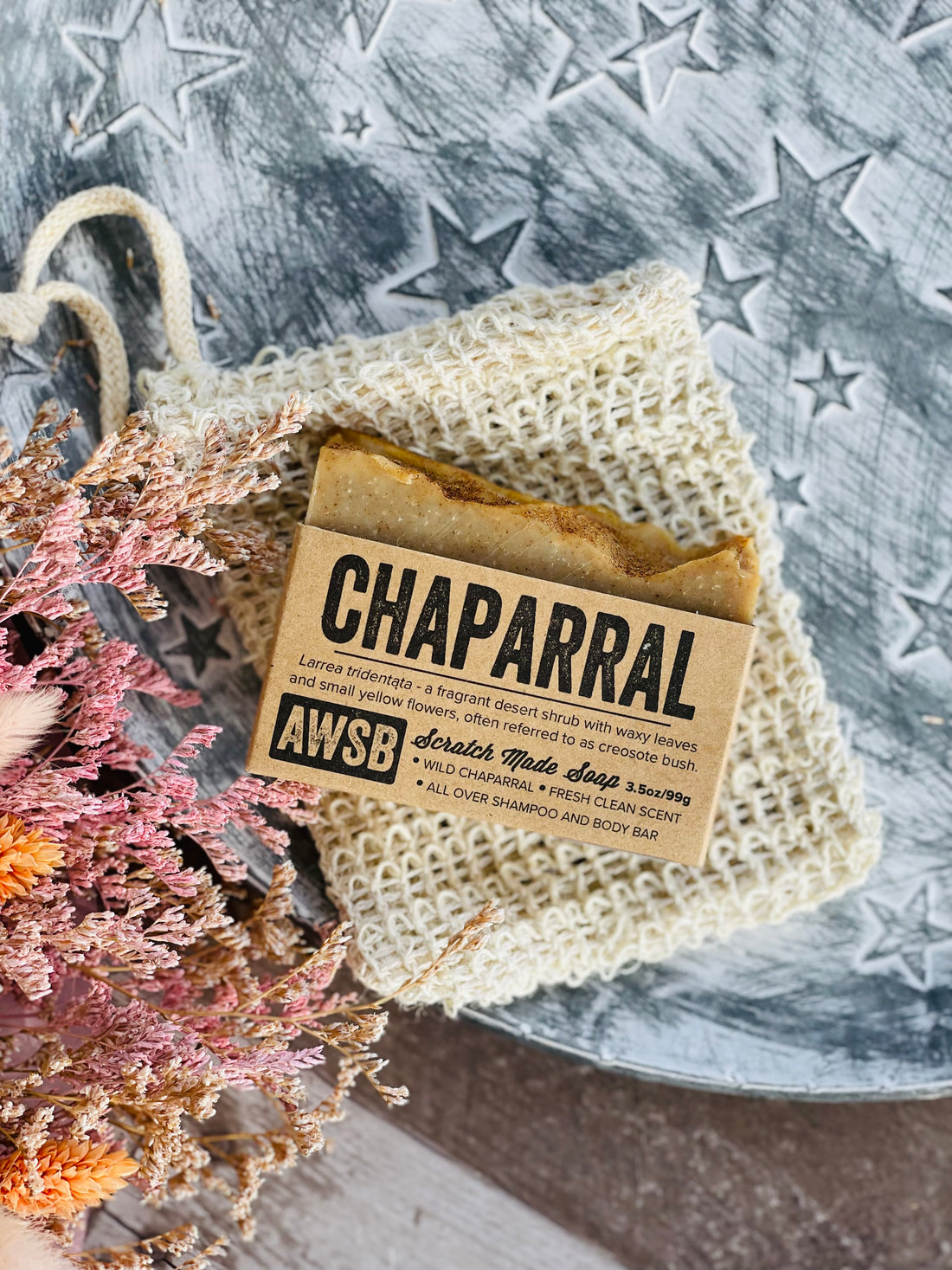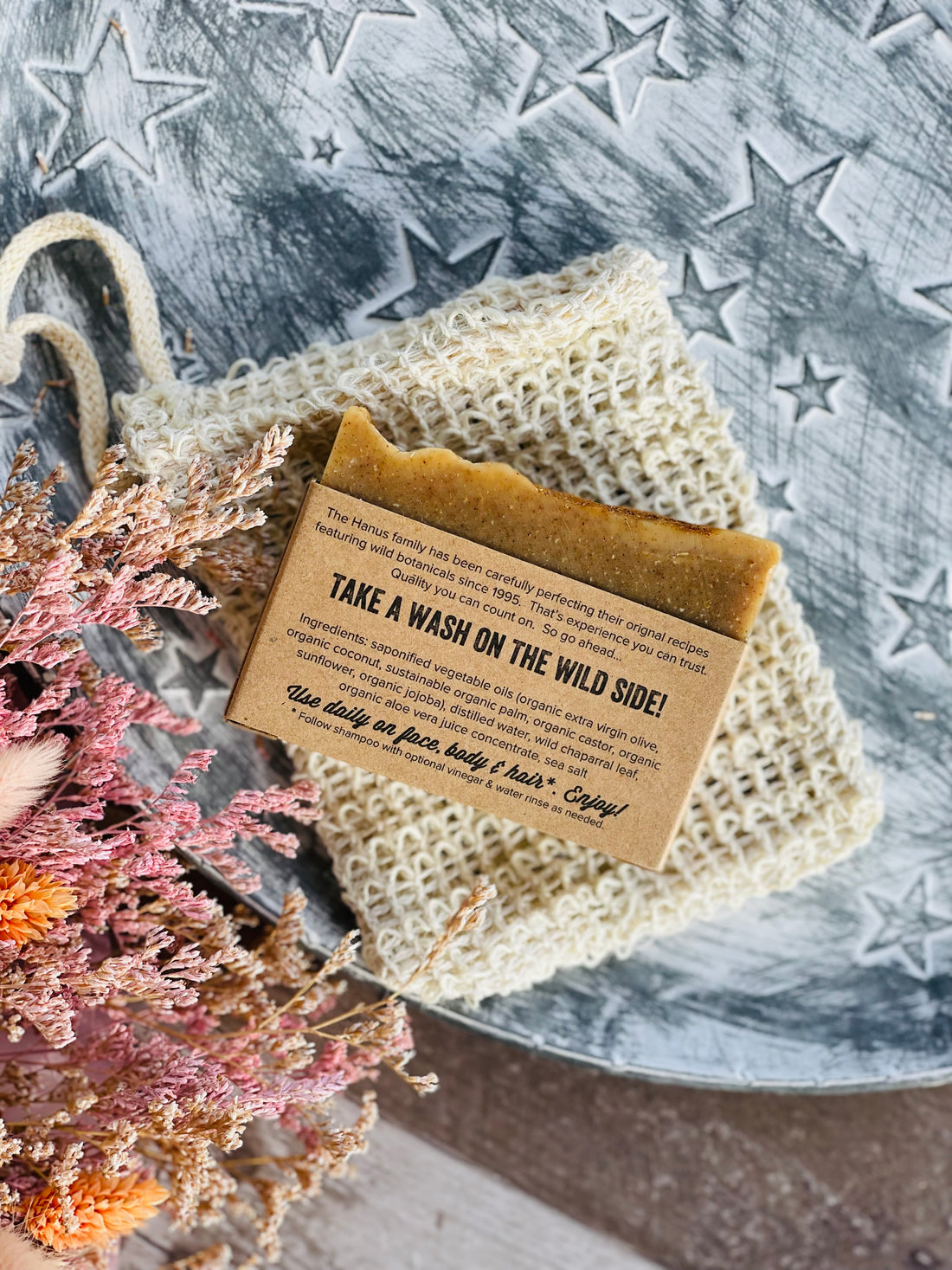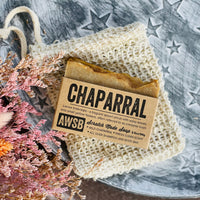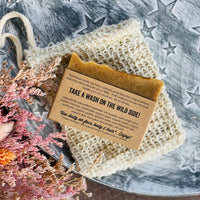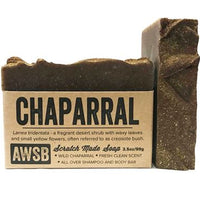 Packed with antifungal & antimicrobial chaparral, our rub-it-all-over shampoo & body bar appeals to those who like the fresh clean scent of the desert Southwest after a drenching rain. There's no added scent so this bar is more lightly scented than most of our bars, but it smells exactly like the desert plant it's named for.
To shampoo, just rub the bar over your wet hair a few times, put it down, and then work up a lather as you would with regular shampoo. Your hair will feel differently than when you shampooed with synthetic products, so give yourself a week or so to adjust. Follow up with our optional natural hair rinse (below) for soft, shiny hair. This homemade rinse removes buildup left by hard water and it will also help relieve an itchy scalp.
3.5 oz. boxed shampoo bar
Natural Hair Rinse
2 TBS apple cider vinegar OR 2 TBS fresh lemon juice
1 C distilled water
3-4 drops total of your favorite essential oil/s (optional)
Combine all ingredients in a clean squeeze bottle. SHAKE WELL BEFORE EACH USE & massage a small amount into hair and scalp after shampooing. Rinse briefly with cool water or you can also leave this rinse in your hair if you'd like. The vinegar smell will dissipate as your hair dries.
Ingredients: saponified certified organic vegetable oils (extra virgin olive, coconut, sustainable palm, castor, sunflower, jojoba), distilled water, wild chaparral leaf, certified organic aloe vera juice concentrate, sea salt

NOTE: Herbal colorants are powerful! We recommend using one of our Soap Saver Bags (saves your soap and acts as a loofah!) or a dark colored wash cloth.