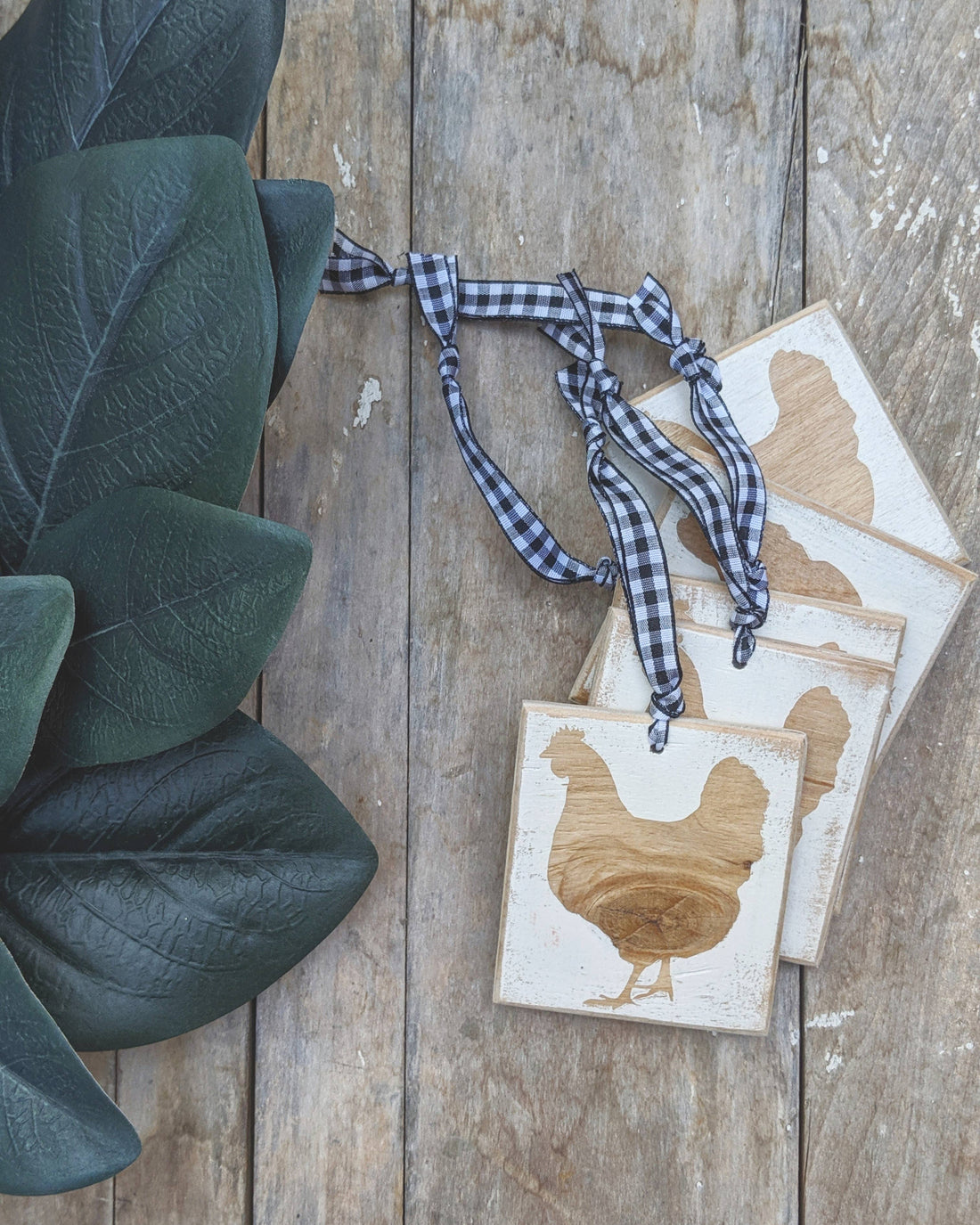 Chicken Silhouette Christmas Ornament with Buffalo Ribbon
Details:
Approximately 3" x 3" - each piece slightly varies
Wood pieces are sanded on both sides, resulting in a smooth surface
Natural wood chicken with country white painted background
Clear protective coat finish
Buffalo check ribbon for durable hanging - ends are singed to prevent fraying
Wood grain, nail holes, chips, and notches will vary with each ornament.
All ornaments sold separately.
Made in United States of America
Thank you for supporting small business! Questions? Please ask!

XO.