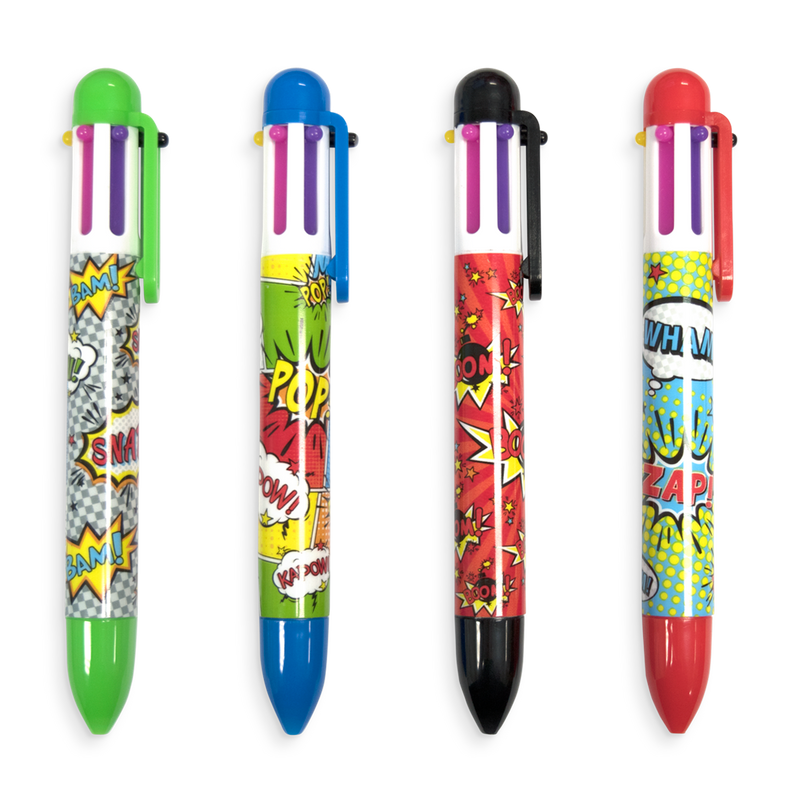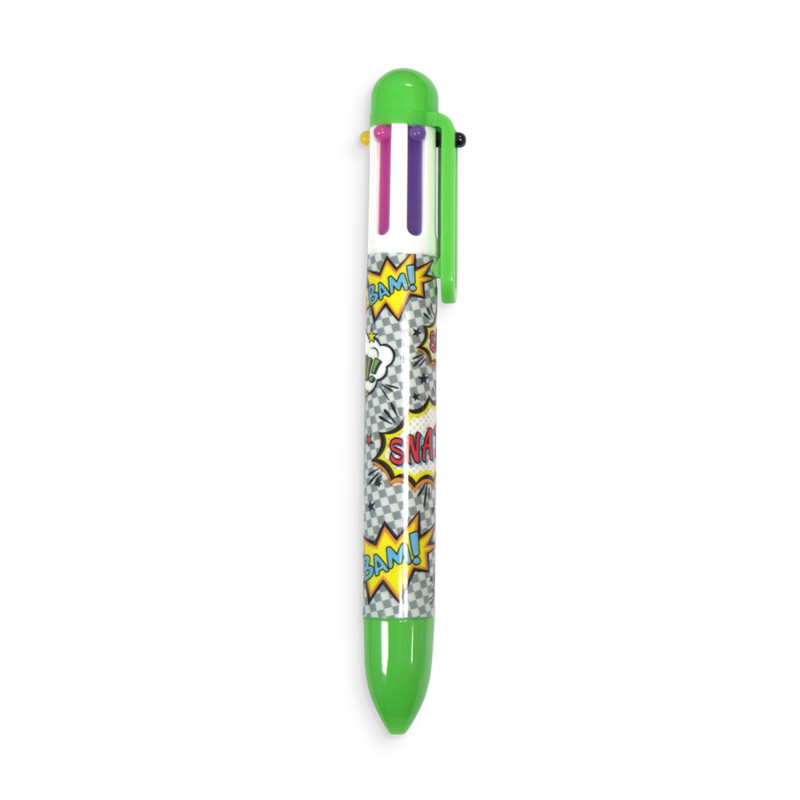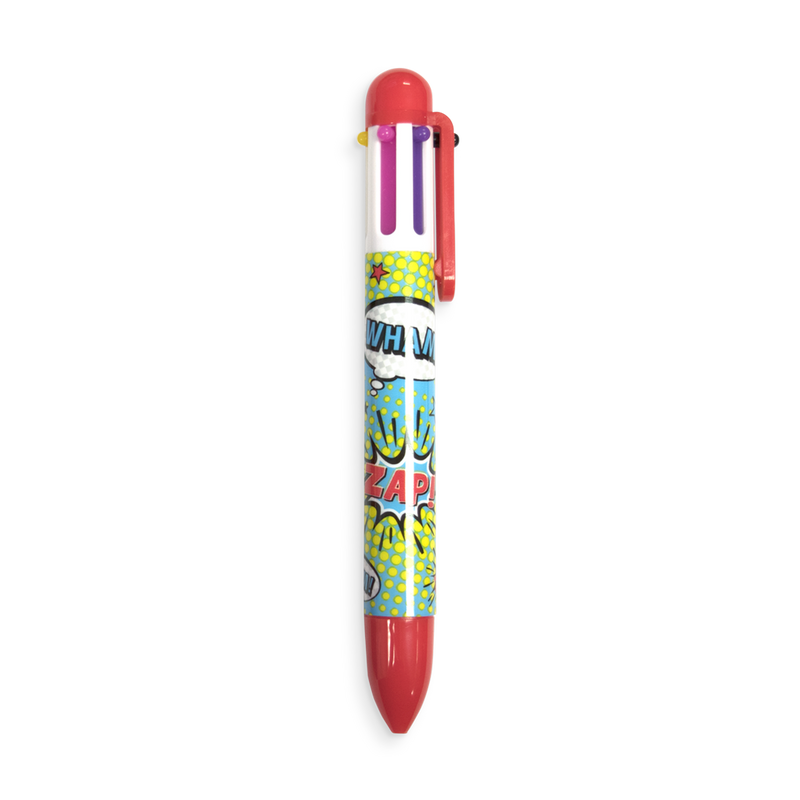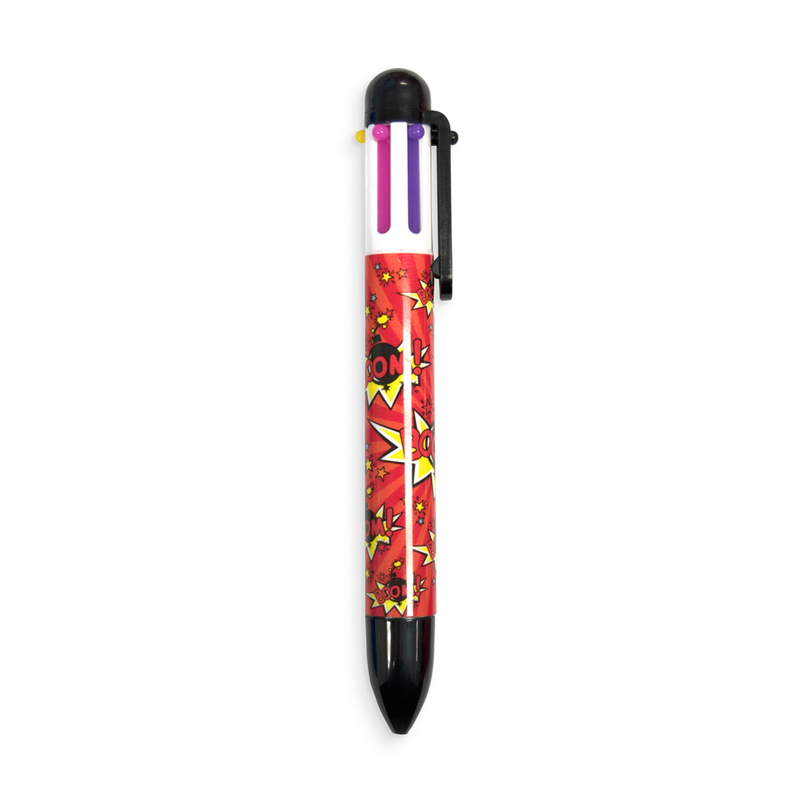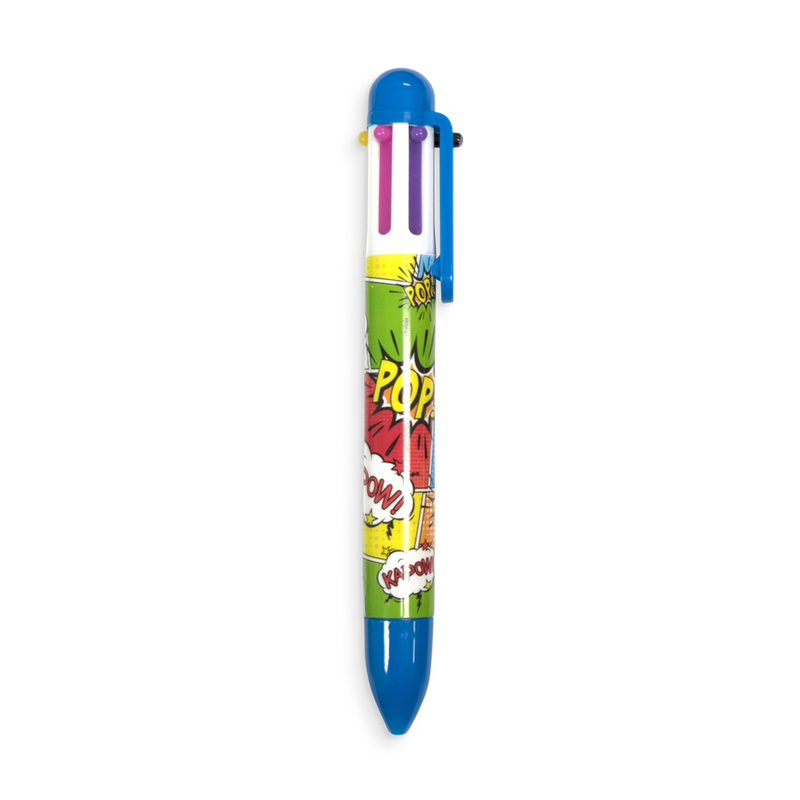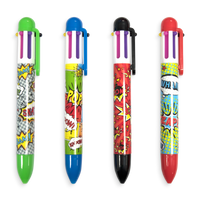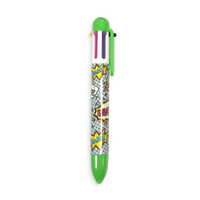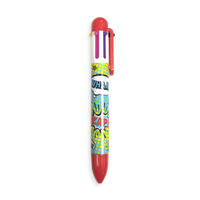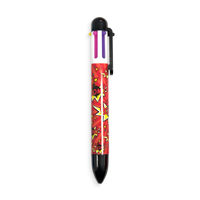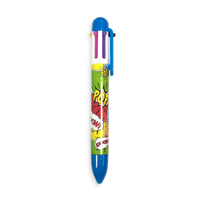 Multicolor Click Pen: Comic Attack
Truth, Justice and really cool colored ink! Write, draw and create with 6 different colors in one pen with the Comic Attack 6 Click Pen. With 6 colored inks to choose from you'll be the hero of your school with your new multicolored pen. Take color coordinated notes, make colored highlights in textbooks, add color to your ink drawings and choose the best color for the paper you're writing on. It's all just a click away. Colors include Blue, Green, Yellow, Red, Purple and Black. Comic Attack 6 Click Pens come in 4 different styles each with their own unique designs. Choose from Red, Green, Blue and Black.
Product Details:
Fun Multi Pen with Comic Designs
6 Different Colored Inks in 1 Pen
Suitable for ages 3 and up
*Click-It pens are sold individually.
Thank you for supporting small business! Questions? Please ask!
XO.