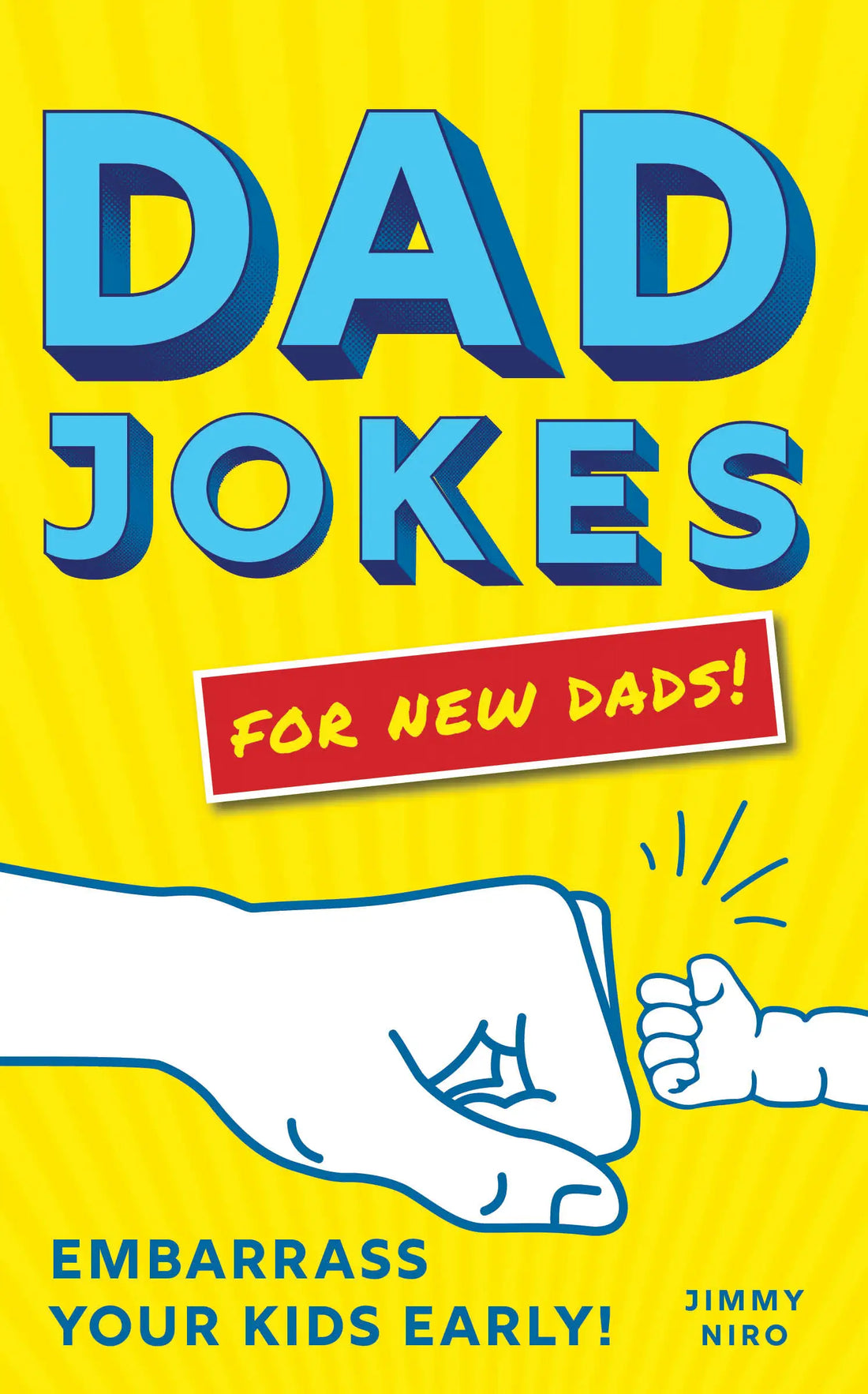 Dad Jokes for New Dads Book
The Ultimate New Dad Gift to Embarrass Your Kids Early With 500+ Jokes! A 160-page paperback.

The perfect Father's Day gift for new dads and expecting fathers! A punderful resource of the funniest dad jokes that every dad needs in their arsenal!

With over 500 brand new jokes on a range of topics to get dads ready to embarrass their children―and most importantly―embarrass them early, this laugh-out-loud book is a hilarious title perfect for baby showers and Father's Day! Dad Jokes for New Dads is a special edition joke book for new dads and soon-to-be fathers that celebrates dads with a full arsenal of dad jokes and "helpful" pro tips to help new dads get by! The perfect gift from any kid, wife, or partner to celebrate and prepare the new dad in their life!

Includes knee-slappers like:

Q: What did the big beer name its baby?
A: Micro brew.

Thank you for supporting small business! Questions? Please ask!

XO.