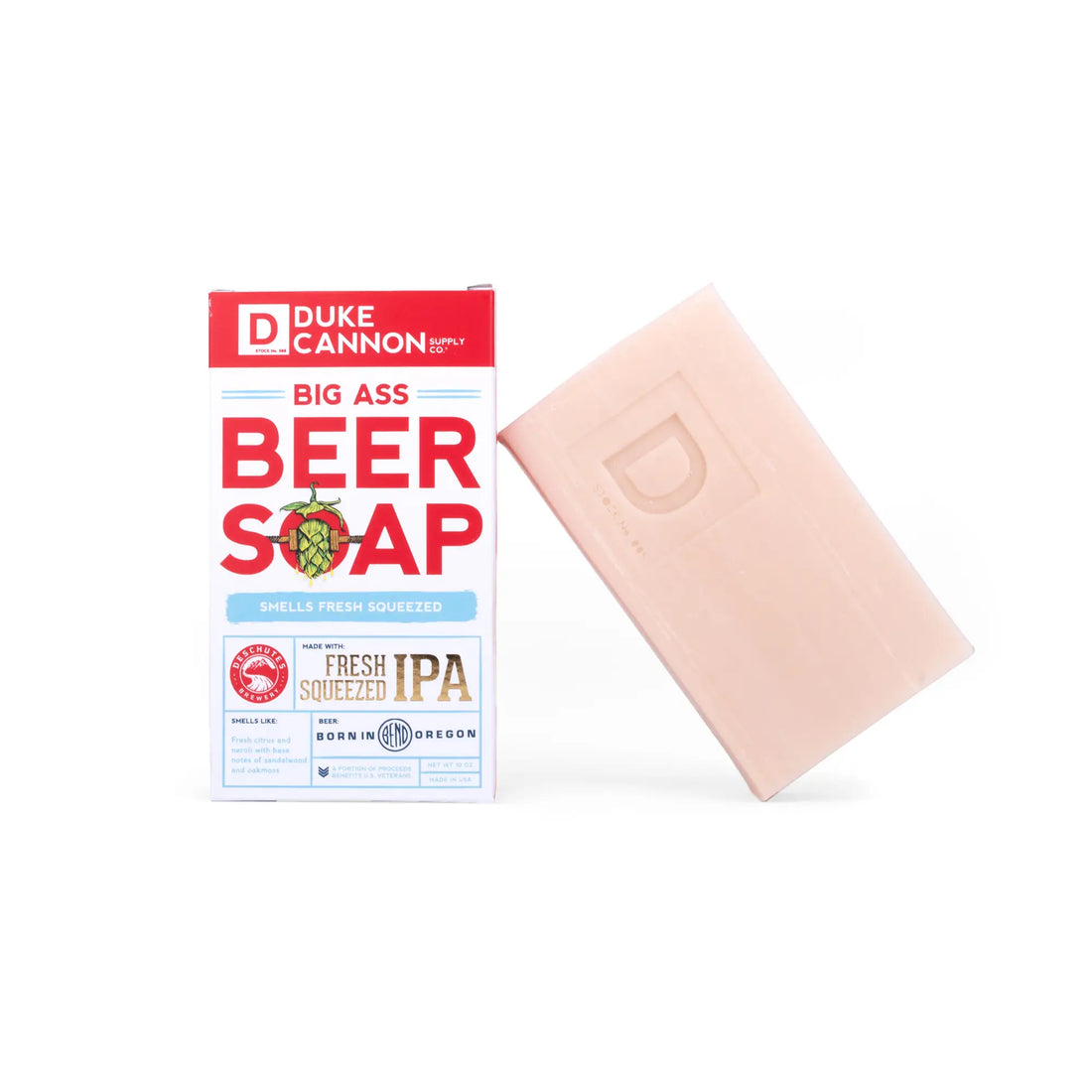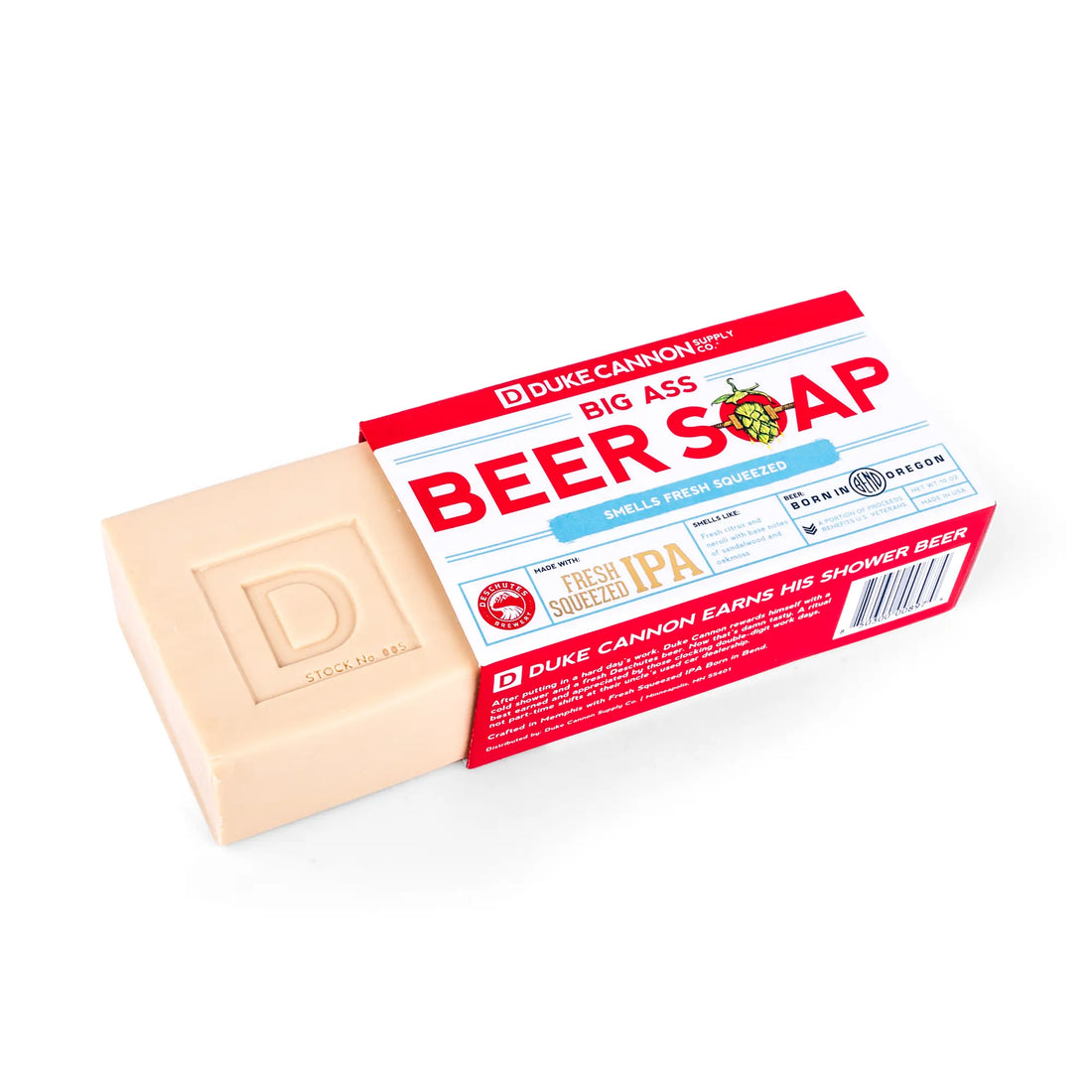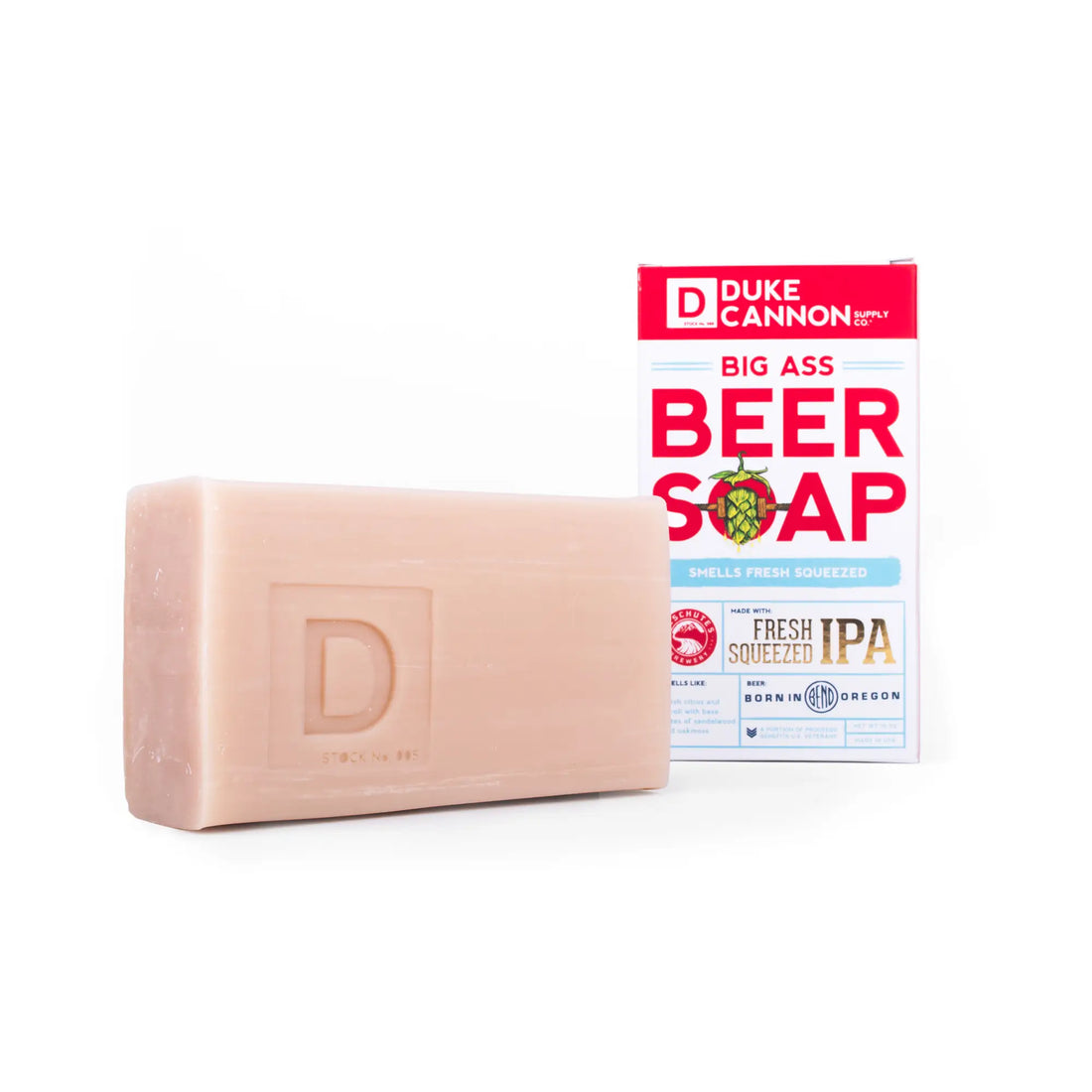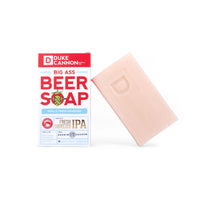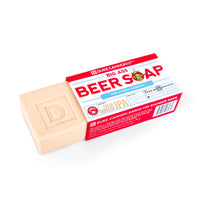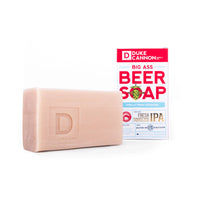 Deschutes Fresh Squeeze IPA Beer Soap
After a hard day's work, Duke Cannon enjoys the occasional Deschutes beer while in a cold shower. To honor that ritual, we poured a few cases of Deschutes Fresh Squeezed IPA in our soap vat, and the results were fantastic - a large, Big Ass Beer Soap with top notes of fresh citrus and neroli perfectly blended with base notes of sandalwood and oakmoss. It smells so good, you'll want to swear more often. Crafted in Memphis with plant based ingredients and Fresh Squeezed IPA Born in Bend, OR.
Thank you for supporting small business! Questions? Please ask!

XO.