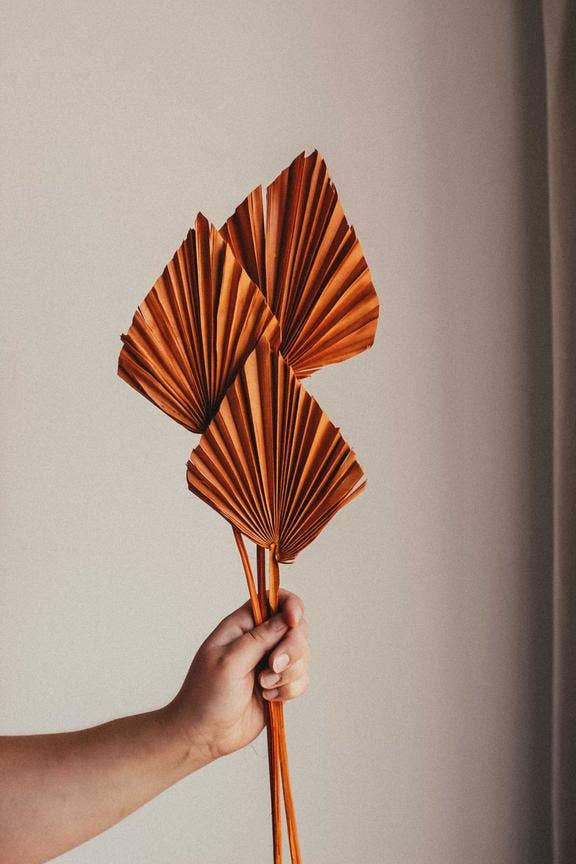 Dried Palm Leaf Spear - Orange
The natural-colored fan palm leaf is cut into a "spear shape" and thus gets the popular shape that is often found in Art Deco or in interior design elements. Because it is dried and therefore very firm, it is stable and slightly sharp-edged. They look beautiful as a combination of 3 or 5 in a vase. The palm spear fits perfectly into narrow, tall vases and is also a great eye-catcher in the home — for example on the sideboard or on the living room table. 

Thank you for supporting small business! Questions? Please ask!

XO.
Palm spears sold individually.