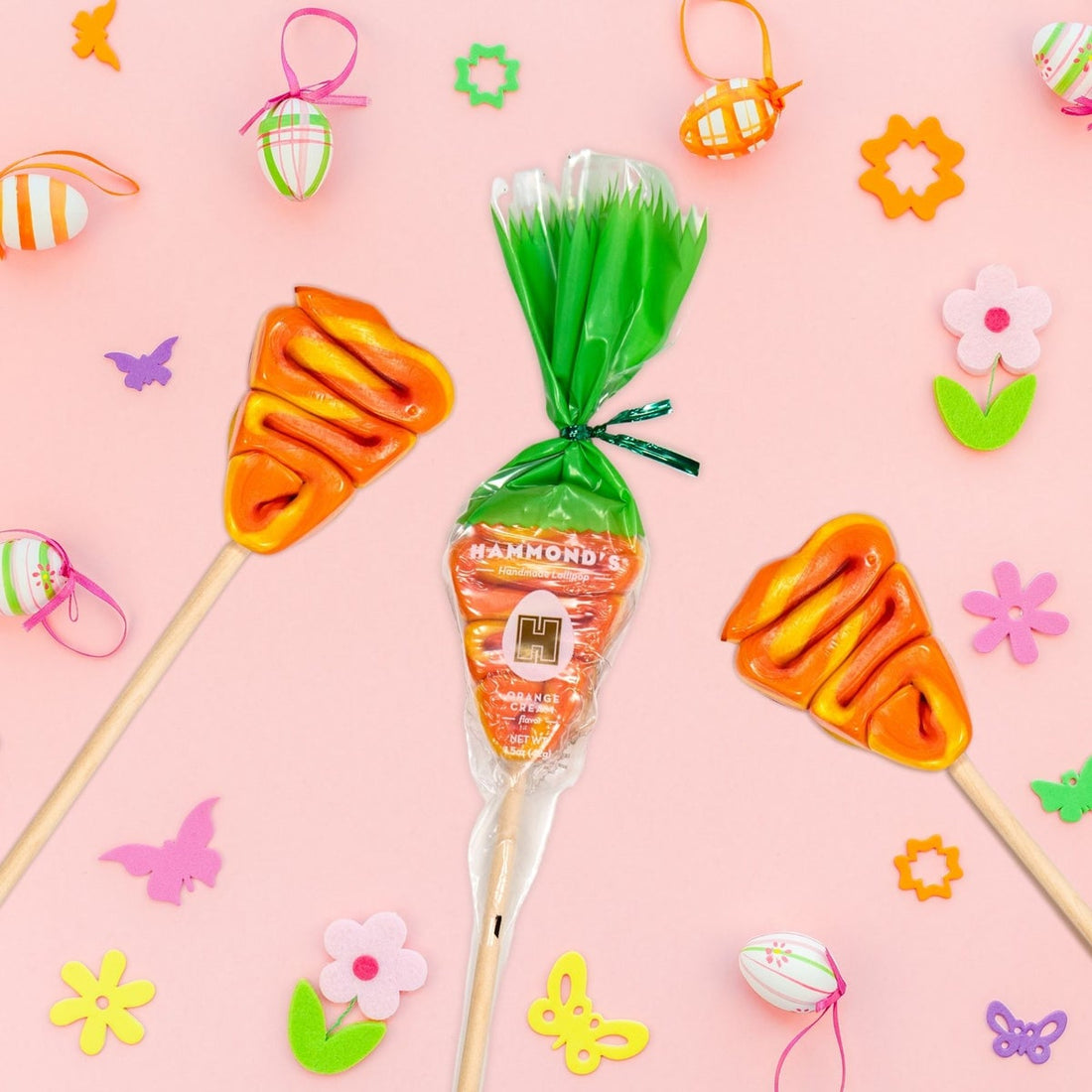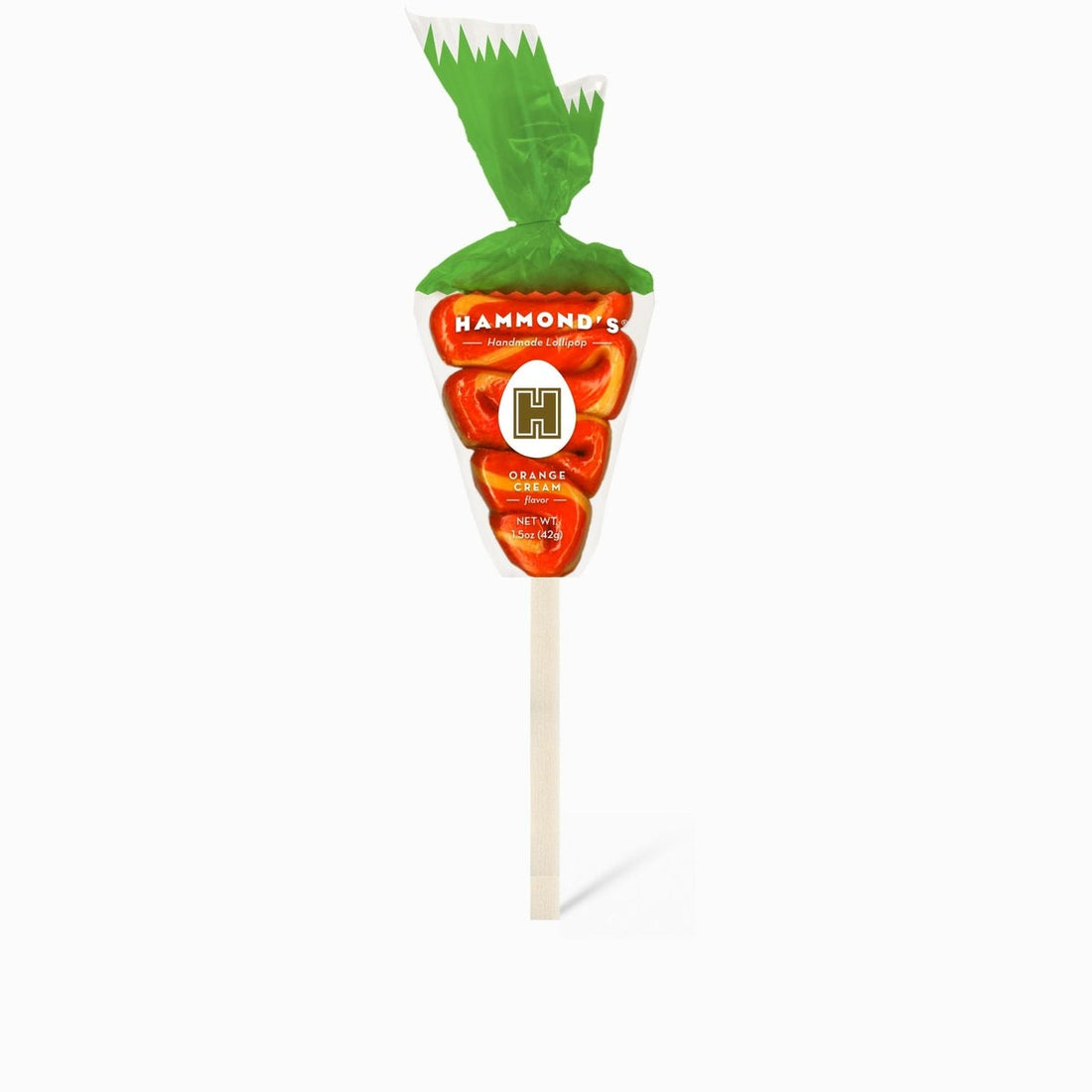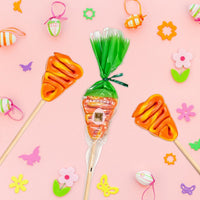 Easter Carrot Orange Cream Lollipops
This delicious lollipop is almost too cute to eat. Even though it looks like a carrot, it has an orange cream flavor perfect for Easter Baskets!
Made with gluten-free ingredients / Kosher

1 oz. lollipops approximately 7" from the top of the lollipop to the bottom of the stick and approximately 2.25" in diameter (This lollipop may vary due to the shape)

Sold separately
Please note: Depending on weather, we may delay your order or cancel if there is risk of melting during shipping.  We will have a conversation before we delay or cancel.

Please note: Made with gourmet premium ingredients! Manufactured in a facility that processes egg, milk, mustard, peanuts, sesame, soy, sulfites, tree nuts, and wheat.