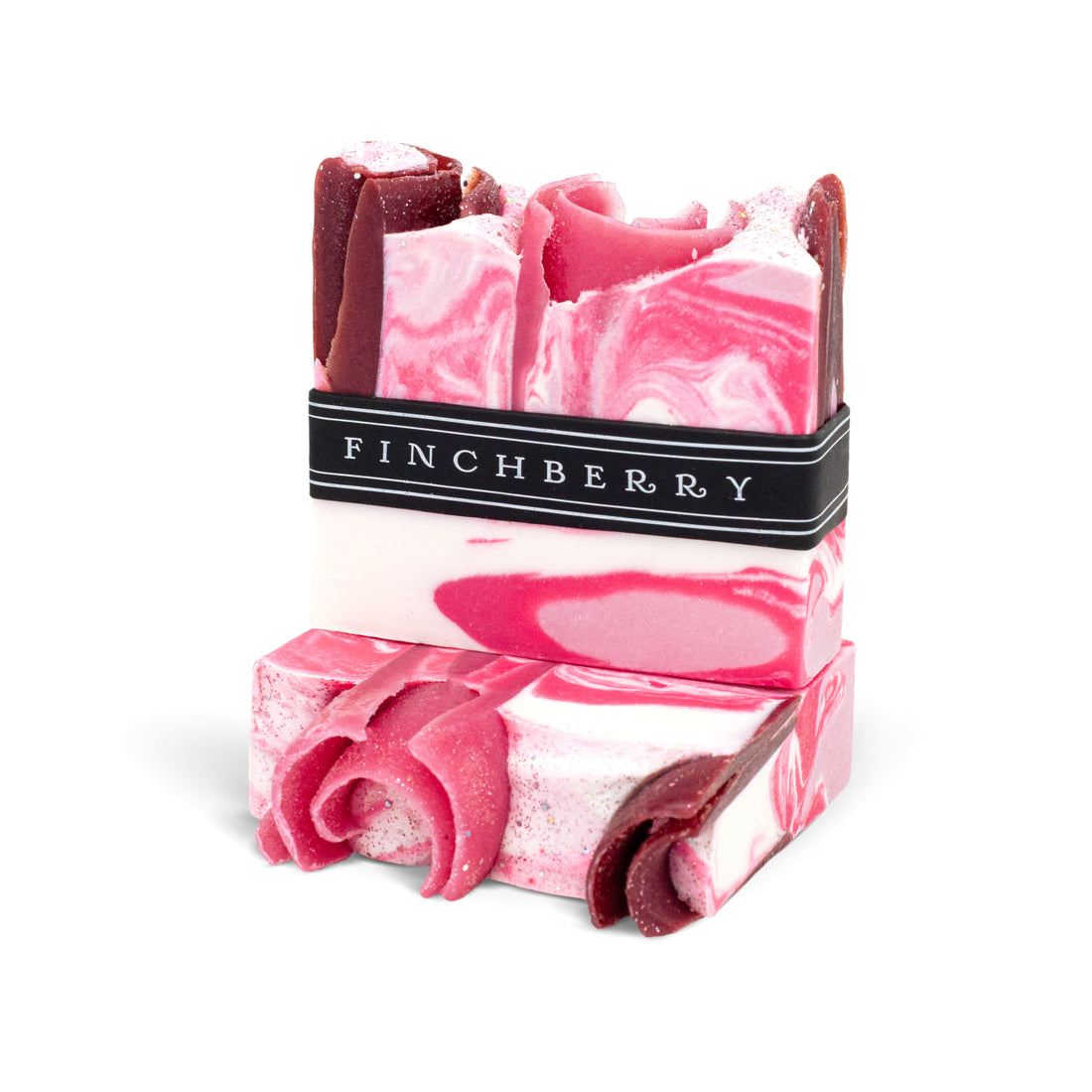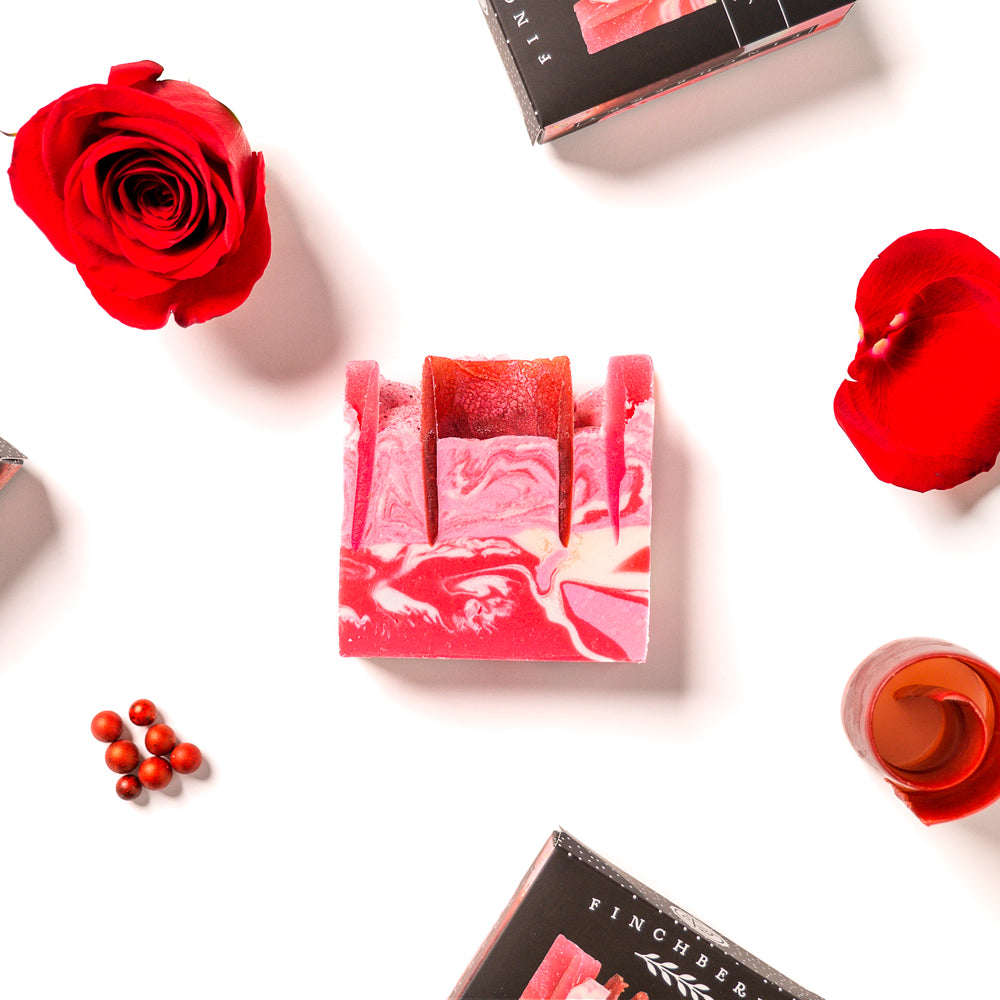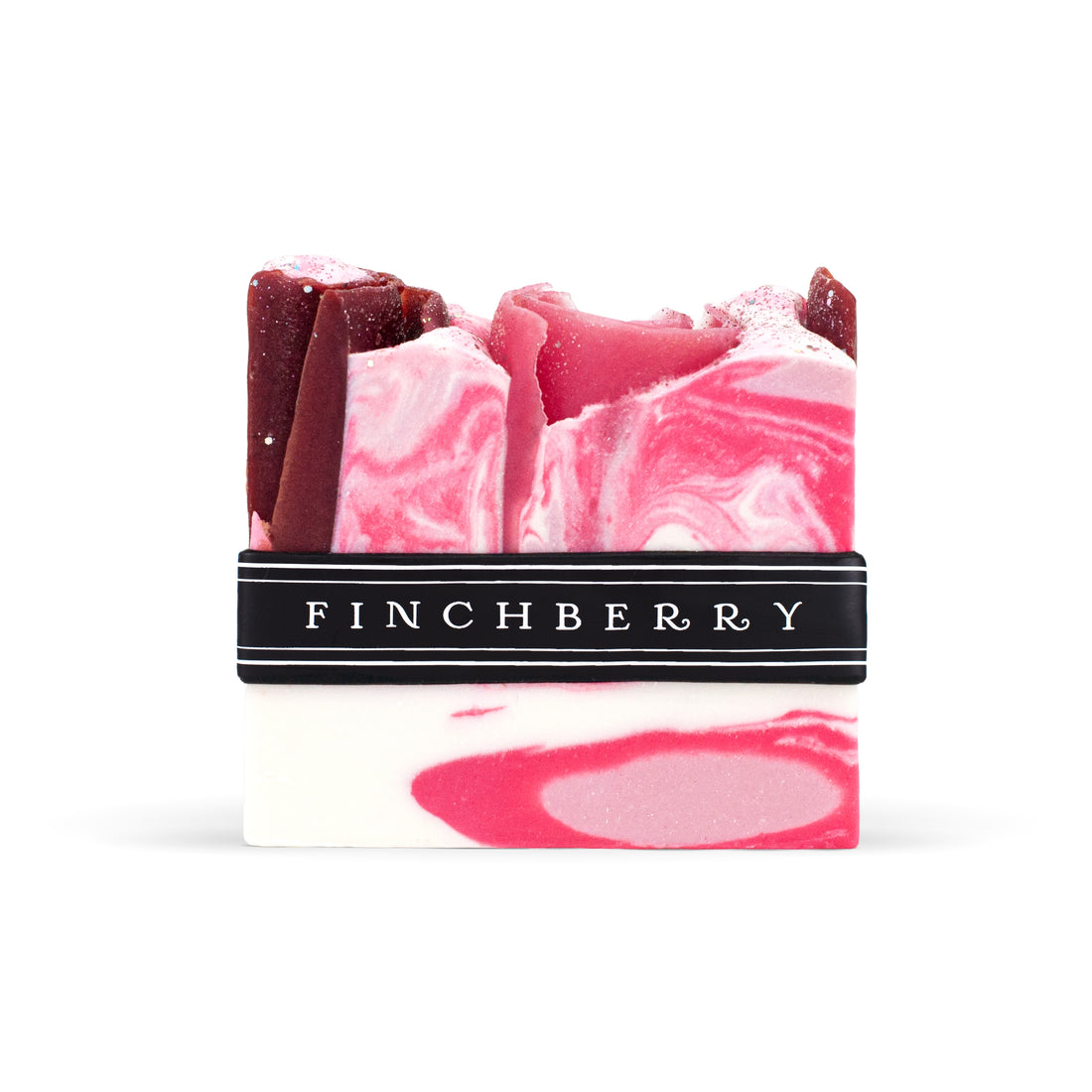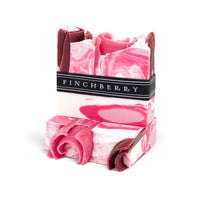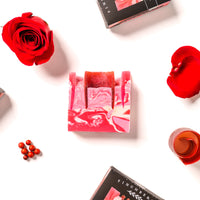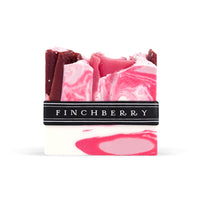 Finchberry Rosey Posey Soap
DESCRIPTION
Rosey Posey exceeds the expectations of a soap designed to mimic the soft caress and dreamlike aroma of freshly-cut roses: With glittered red and pink petal curls, Rosey Posey doesn't just carry the scent of a rose, but also looks and feels like the flower. In turn, this soap's lather is romantic, lush, evocative, and calming, making Rosey Posey an addictive everyday experience worthy of the deepest breaths (and sighs).


Each Soap is perfect in it's own way! - some variations from the picture may occur! Made in United States of America
Ingredients
Ingredients: Purified water, saponified oils of organic olive, organic coconut, palm, shea butter, select essential and/or fragrance oils,  zinc oxide, mica, cosmetic glitter.