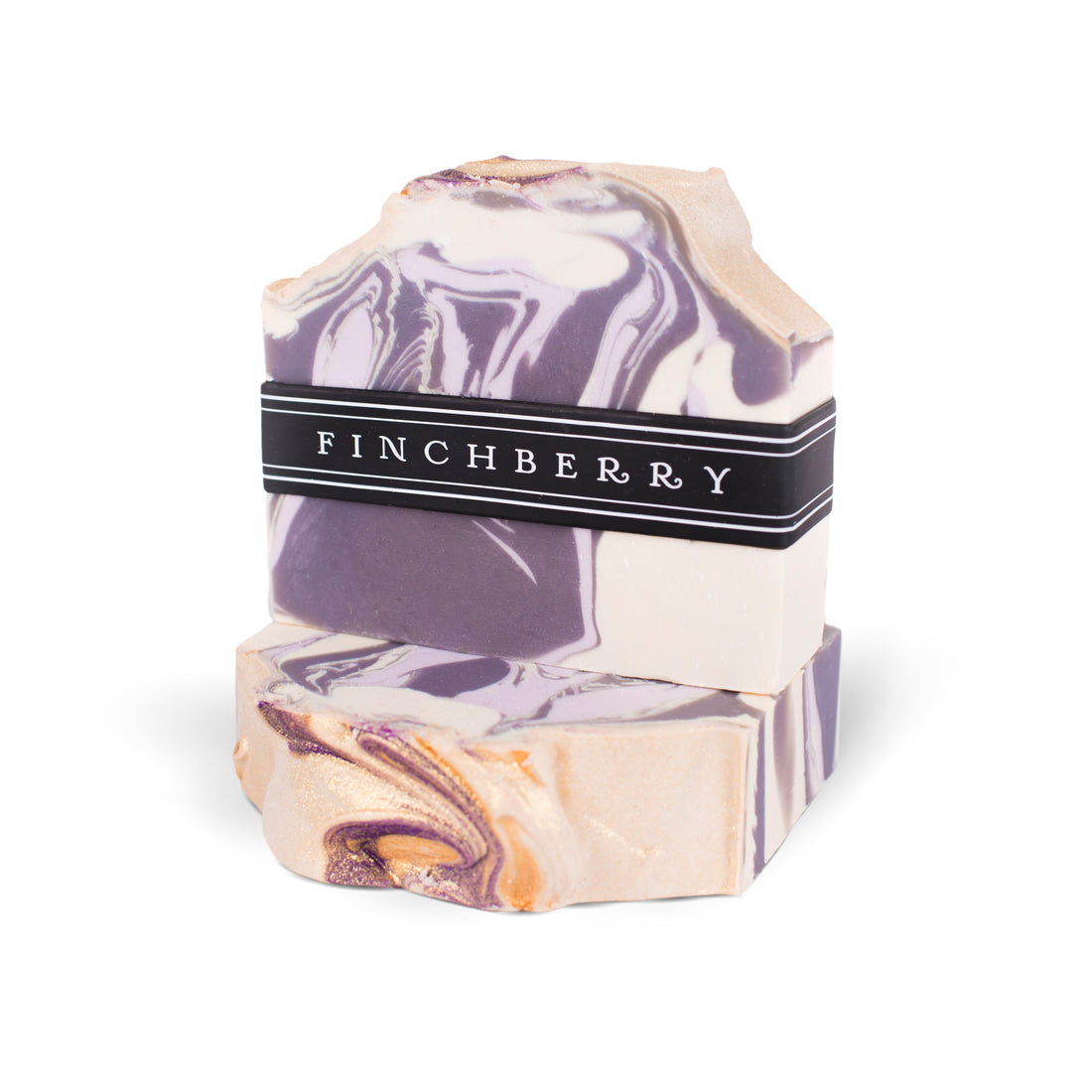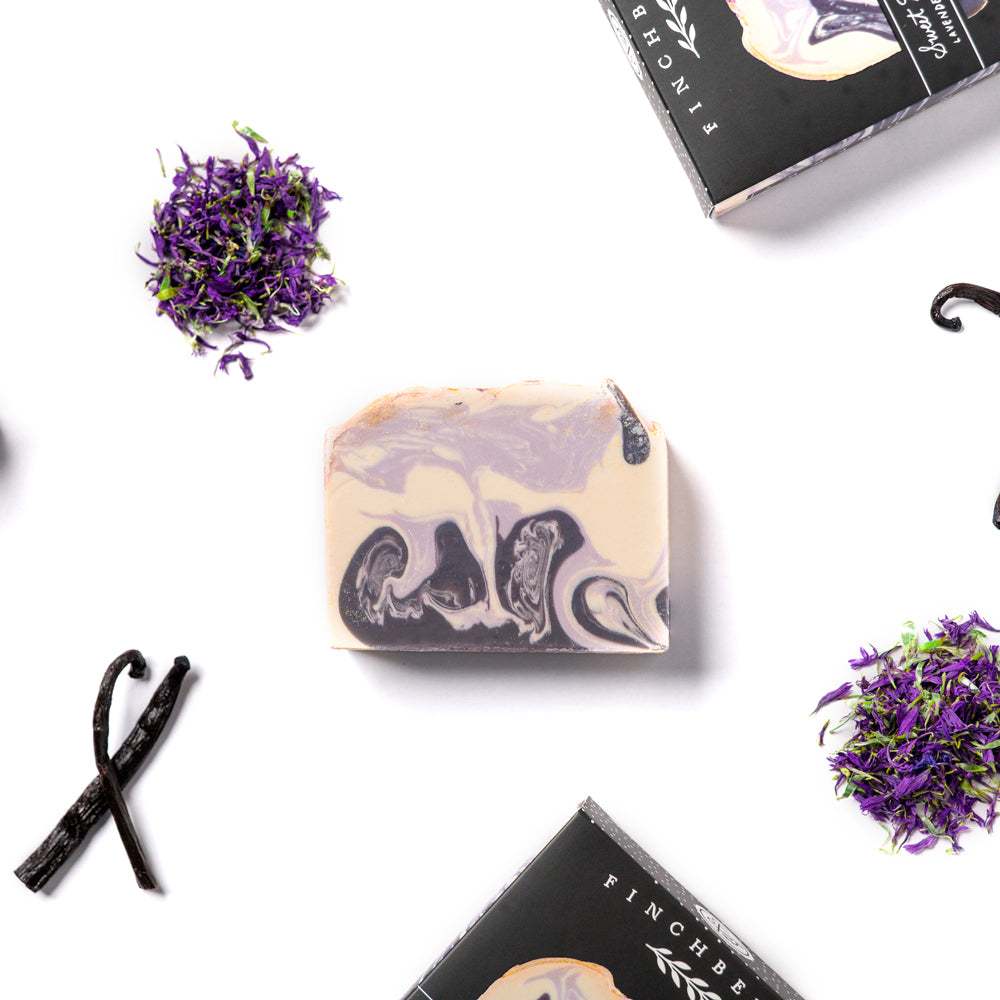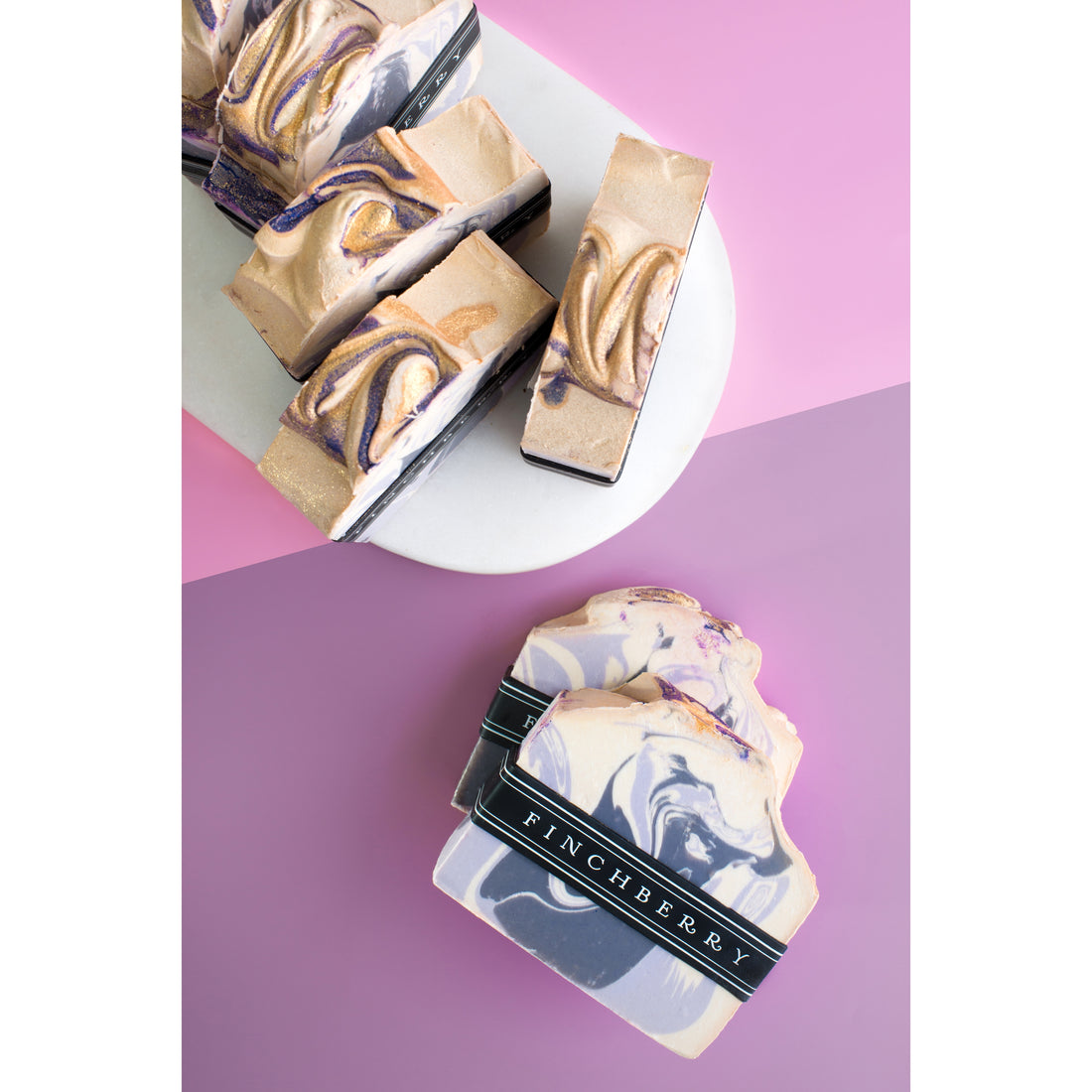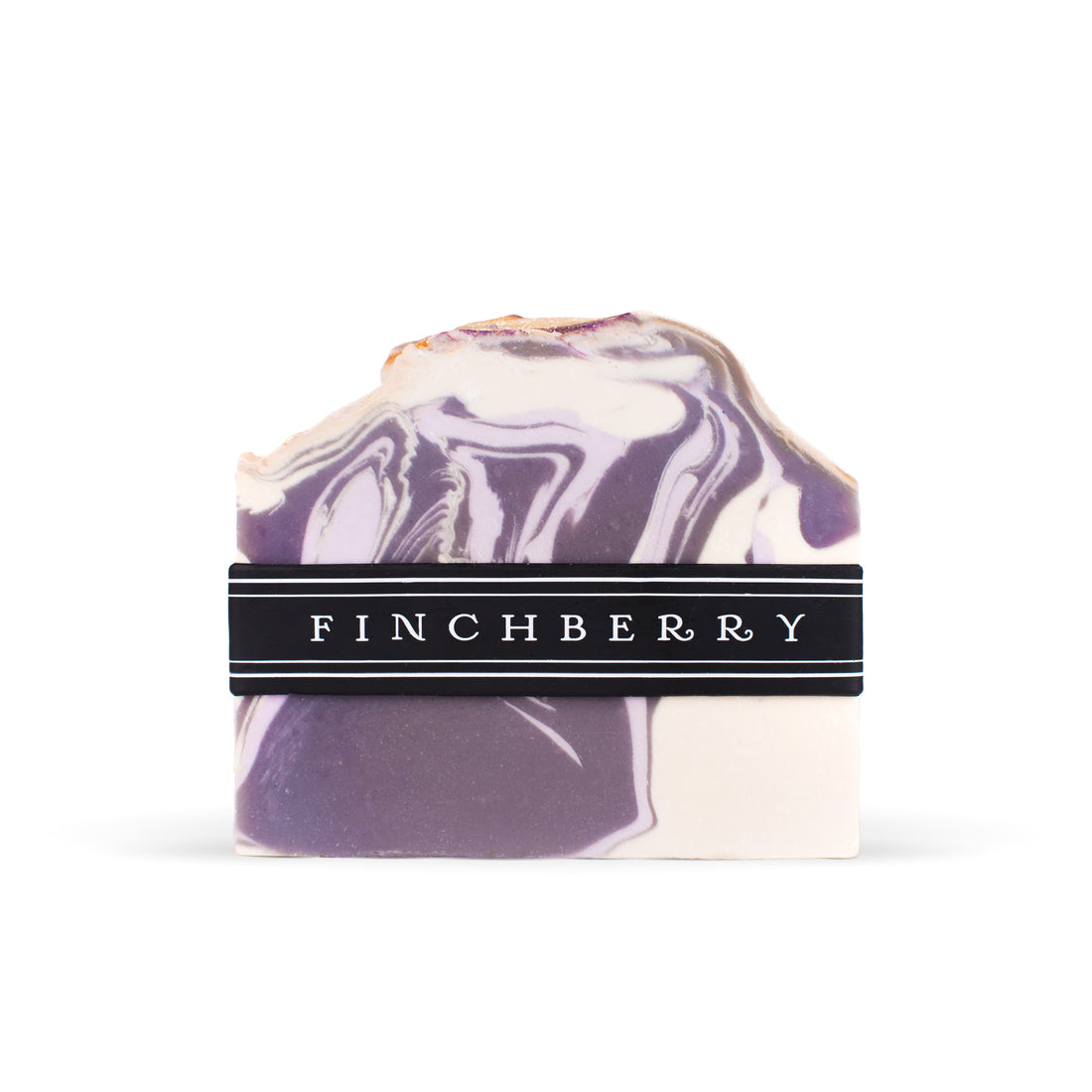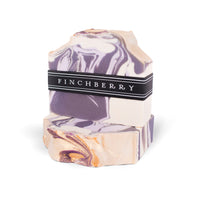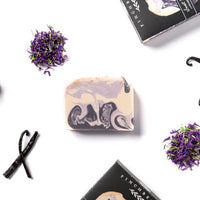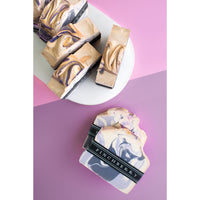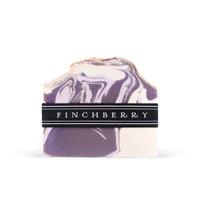 Finchberry Sweet Dreams Soap
DESCRIPTION
Ever-calming lavender and vanilla aromas make for this fantastic never-fail soap. Crowned in gold and marbled in smooth purples and pale greens, Sweet Dreams manages to suds, soap up, and soothe even the most agitated of bodies and minds; cool lavender and warm vanilla lead to a luxurious lather that relaxes both skin and soul. Allow the indulgent experience of Sweet Dreams to bring you back to a place of true comfort in the midst of a stressful day, or gently carry you off to bed — and the sweetest of dreams — at night.

Each Soap is perfect in it's own way! - some variations from the picture may occur! Made in United States of America
Ingredients
Ingredients: Purified water, saponified oils of organic olive, organic coconut, palm, shea butter, Mica, essential and/or fragrance oils.