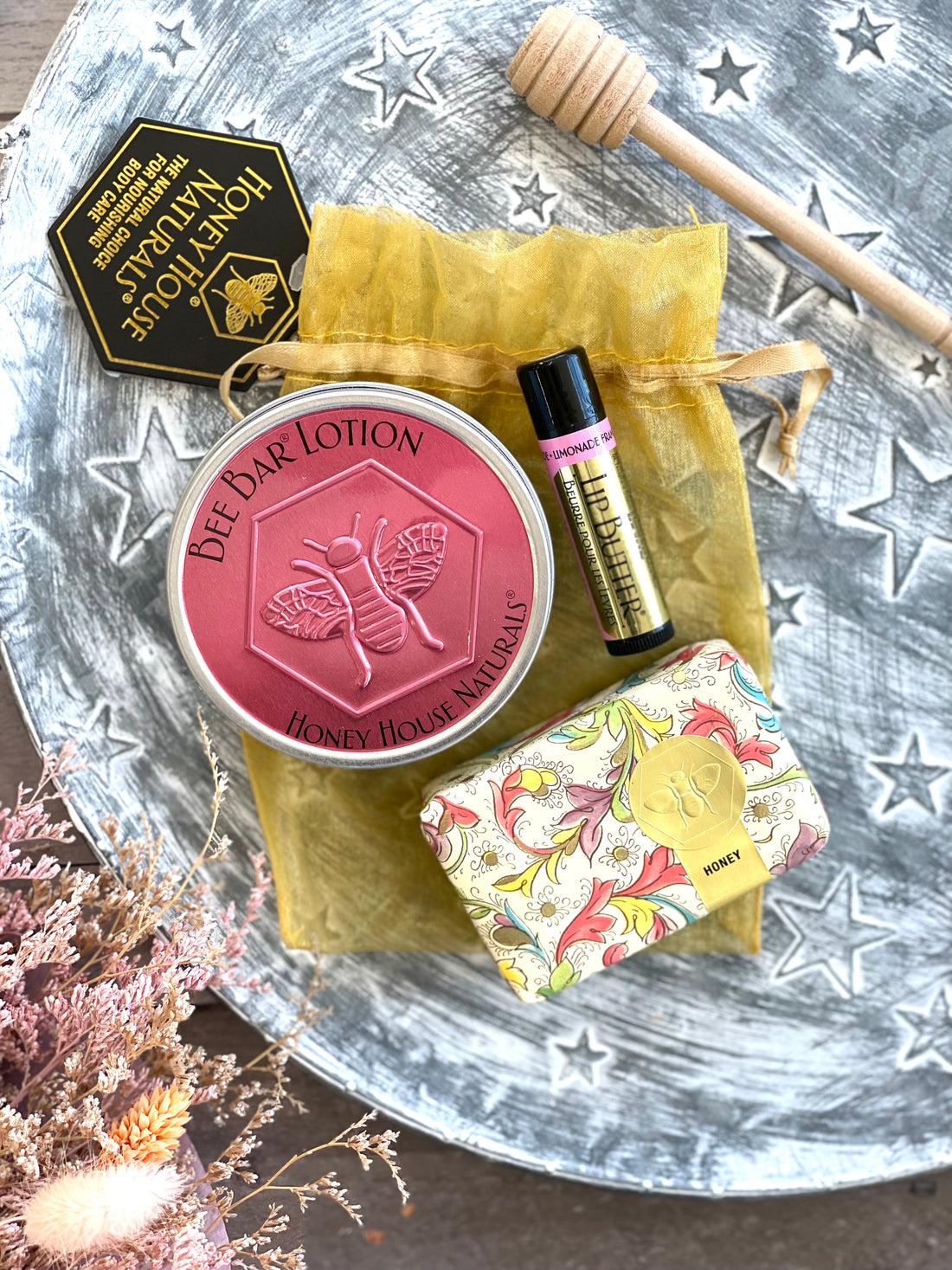 Honey House Naturals 3-Piece Gift Set - Raspberry Lemonade Lip Butter, Honey Bee Bar Lotion & Honey Soap
Product Details:
Three wonderful products combined into one great gift that will soothe, moisturize, protect and rejuvenate. A beautifully wrapped 3.5 oz soap bar that is loaded with shea butter and has an ultra-creamy lather. A large 2.0 oz Bee Bar melts on warm skin to fully moisturize and protect dry, damaged hands and feet. Add a Lip Butter tube which is always a customer favorite, and the result is drenched and moisturized dry, cracked lips. All gathered into a sparkly organza bag, it makes a splendid gift.
Soap Gift Set includes:

Large Bee Bar
Lip Butter Tube
3.5 oz Soap bar
Beautifully presented in an organza drawstring bag.
Gift sets are sold individually.
Thank you for supporting small business! Questions? Please ask!
XO