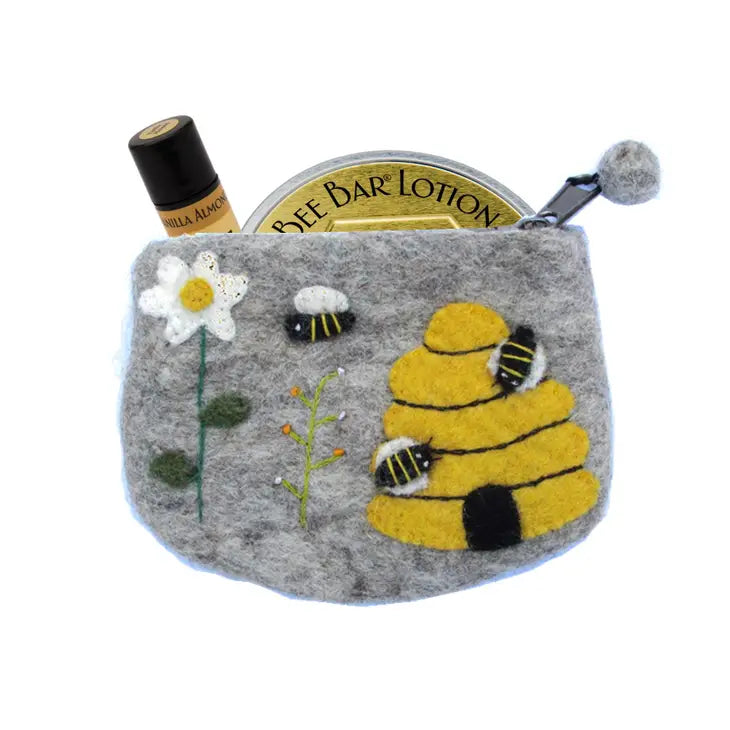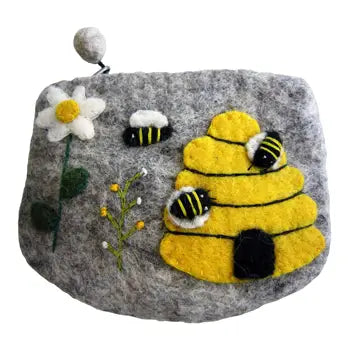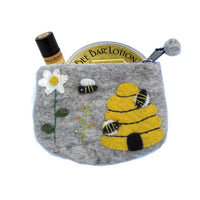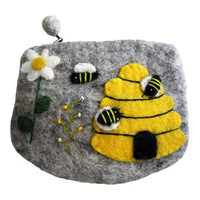 Honey House Naturals Wool Bee Bag
These handmade, felted wool, zippered Bee Bags make a very cute gift by themselves or with other Honey House products. They are ethically made by hand by talented ladies in Nepal. Each one is unique so you may expect small variations in design or color. The wool is boiled and dyed, cut and stitched in the these delightful and sturdy little zippered pursed. Approximate dimensions are 6" x 4.5".
Bag only, other items not included.
Thank you for supporting small business! Questions? Please ask!
XO