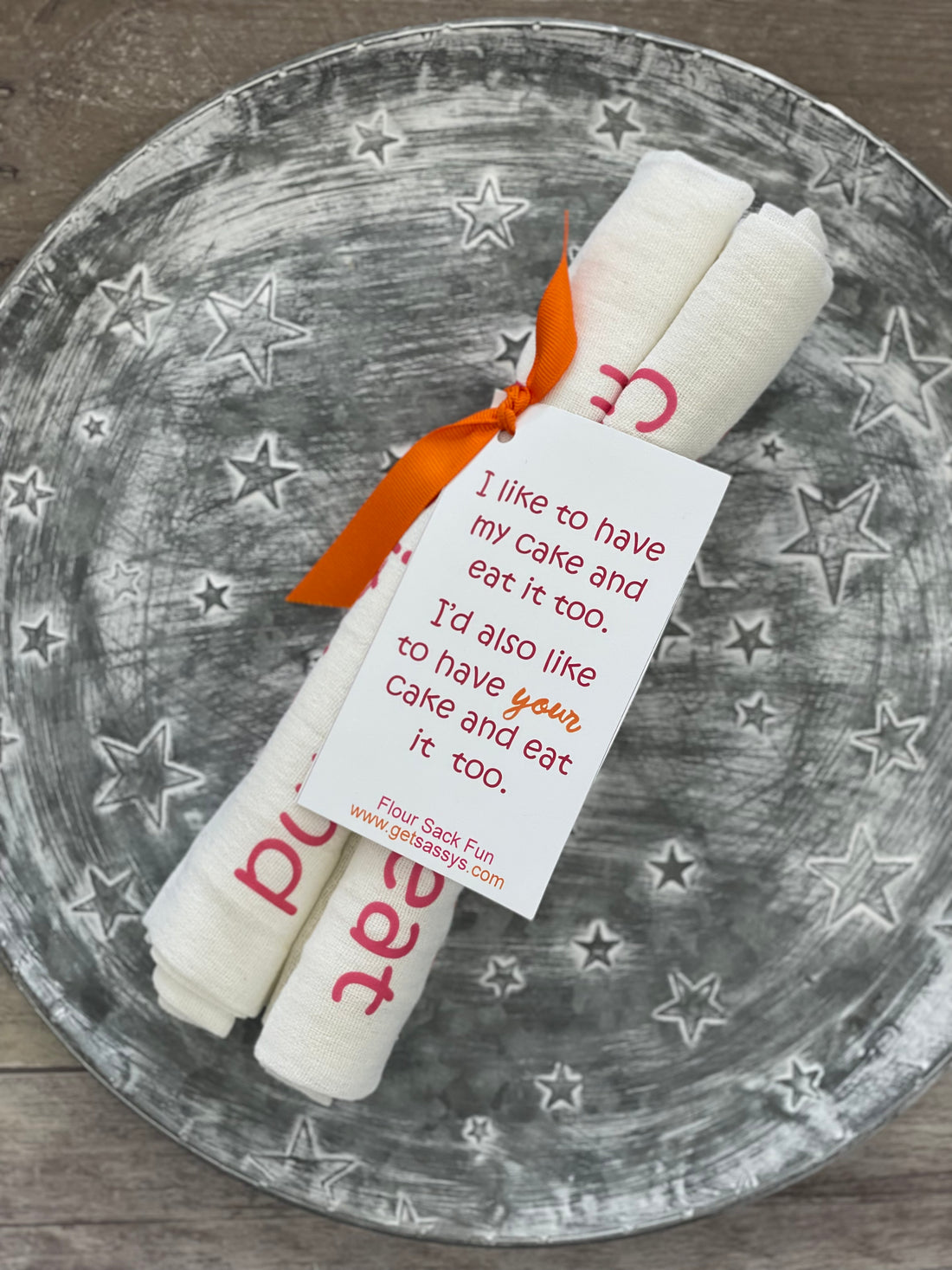 I Like to Have My Cake Flour Sack Towel
Never miss a laugh with these hilarious flour sacks! The design on the card matches with the design on the towel!
Flour sacks are 28"x 35" when unfolded.
Reads as follows:
"I like to have my cake and eat it too. I'd also like to have your cake and eat it too."
Thank you for supporting small business! Questions? Please ask!
XO.