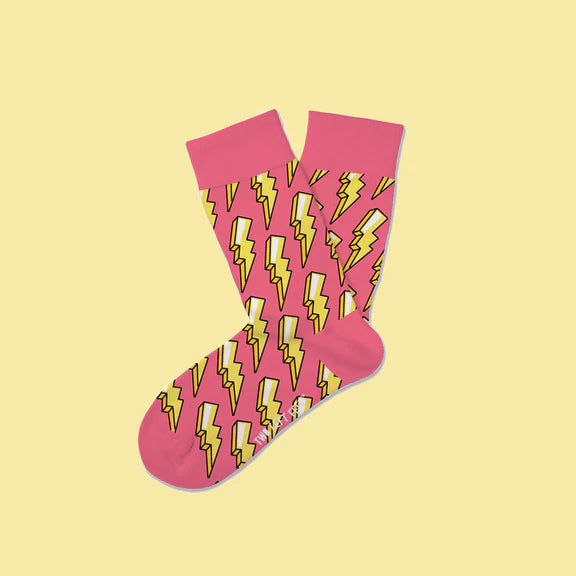 It's Electric - Kid's Everyday Socks
Striking yellow lightning bolts on a dark coral background. These socks are the surest sign that your kid has an electrically charged personality.

Available in two sizes.
Small: ages 3-6, sizes 8-13.
Big: ages 7-10, sizes 1-5.
Product Details:

Machine wash in cold water. Tumble dry. Do not bleach.
Made of 75% cotton, 20% polyamide and 5% elastane.
Thank you for supporting small business! Questions? Please ask!
XO.