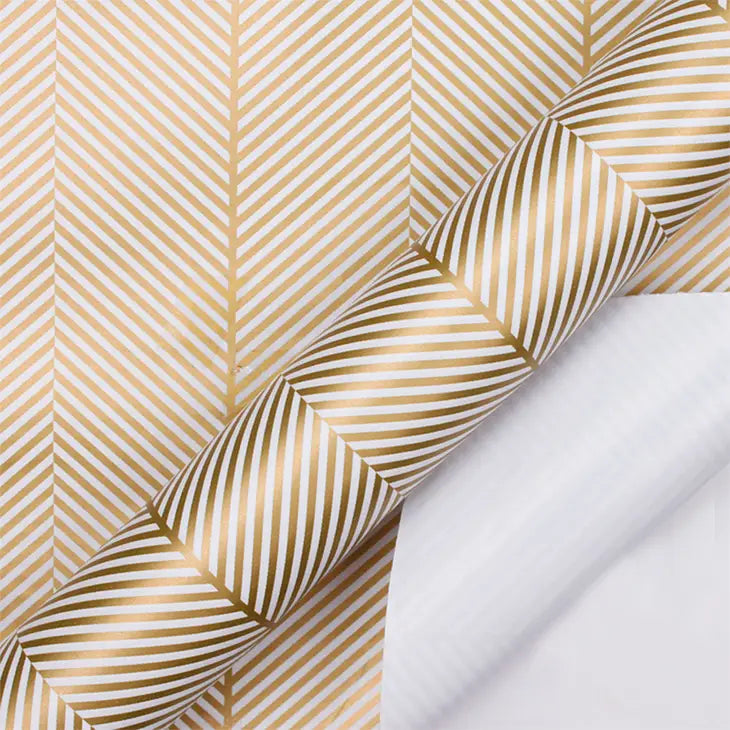 Metallic Herringbone White and Gold Wrapping Paper
This wrapping paper has a smooth glossy finish and the metallic Herringbone print will make your presents stand out. Each roll is 30" x10' and has cutting gridlines on the reverse side for straight cutting and perfectly wrapped presents. Each roll is shrink-wrapped to protect from scratches and reduce dust.
Thank you for supporting small business! Questions? Please ask!
XO.