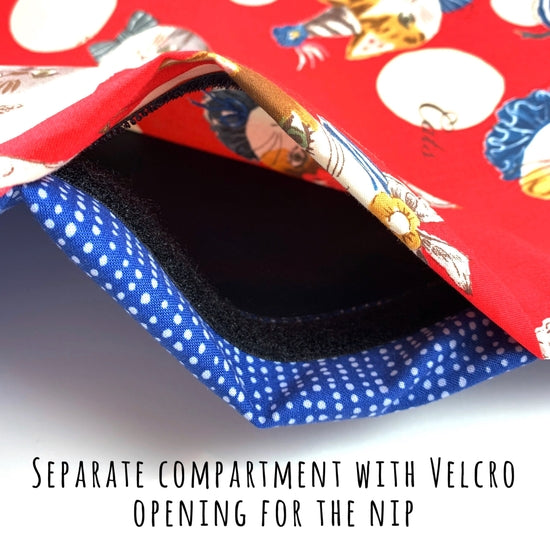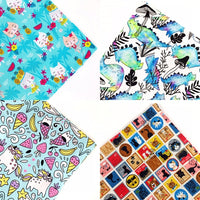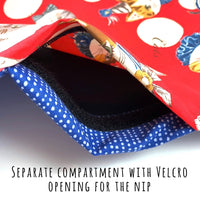 These are handcrafted eco-friendly mats--prints, fabrics, and coordinating backside prints vary!
- A fun toy to bring cats euphoric nip bliss!
- Padded with a separate nip compartment.
- Jingle bells and crinkle securely sewn in corners.
- Embroidered logo tag on back.
- Washable and refillable.
- Some organic nip is included in a bag made out of biodegradable sugar cane or wood composite.
- Mats are 19" x 17 1/2 "
- Made in United States of America
Thank you for supporting small business! Questions? Please ask!
XO.
Nip mats sold separately.