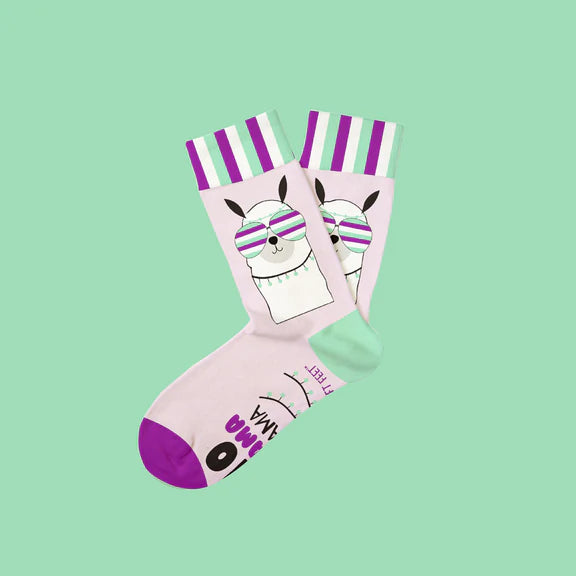 No Drama Llama - Kid's Everyday Socks
Save the drama for your mama…erm, we mean llama! Have a tantrum-free day with this light pink pair featuring an ultra-cool llama, and "No Drama Llama" text on the sole.

Available in two sizes.
Small: ages 3-6, sizes 8-13.
Big: ages 7-10, sizes 1-5.
Product Details:

Machine wash in cold water. Tumble dry. Do not bleach.
Made of 75% cotton, 20% polyamide and 5% elastane.
Thank you for supporting small business! Questions? Please ask!
XO.