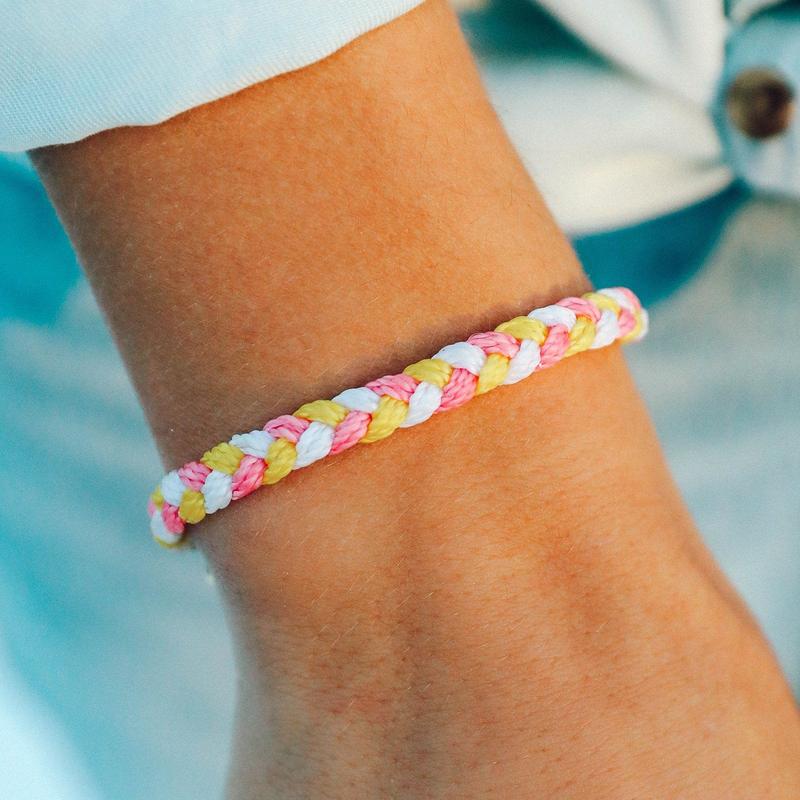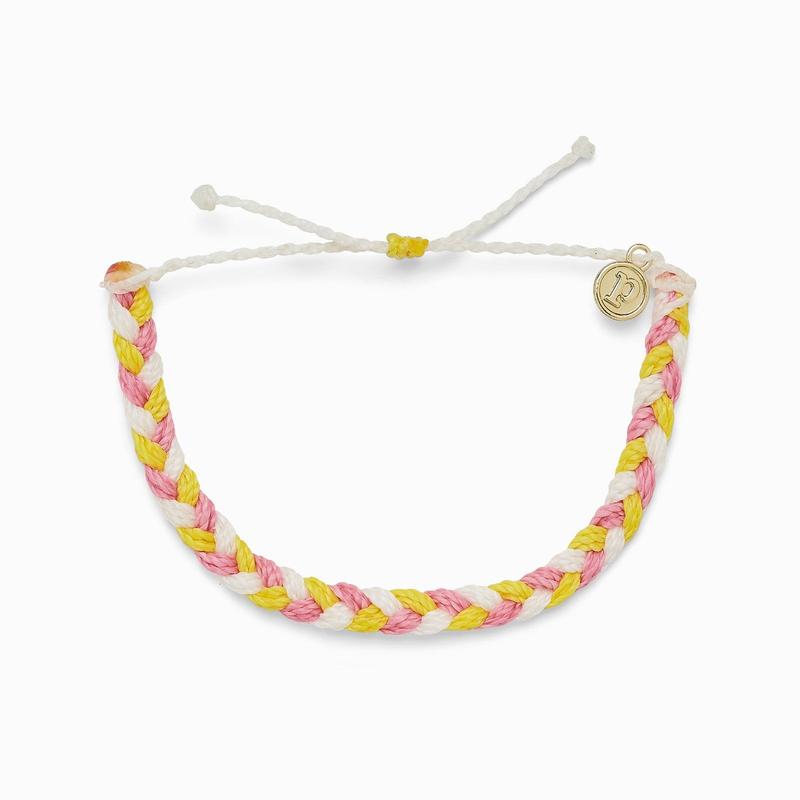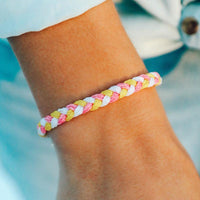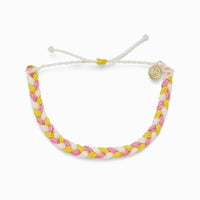 Pura Vida Bracelets - Multi Braided Strawberry Lemonade
Every braided bracelet is 100% waterproof. Go surf, snowboard, or even take a shower with them on. Wearing your bracelets every day only enhances the natural look and feel. Every bracelet is unique and hand-made therefore a slight variation in color combination may occur.
Details:
- 100% Waterproof
- Wax-Coated
- Iron-Coated Copper "P" Charm
- Adjustable from 2-5 Inches in Diameter
- Final Sale - No Returns or Exchanges
- Does not come with Pura Vida Dust Bag.
Pura Vida Cause:
Founded in Costa Rica, Pura Vida Bracelets provides sustainable jobs to artisans worldwide and raises awareness for charities with products that give back. We're also passionate about protecting the environment. That's why we package all of our products in biodegradable bags that break down after 180 days when buried.