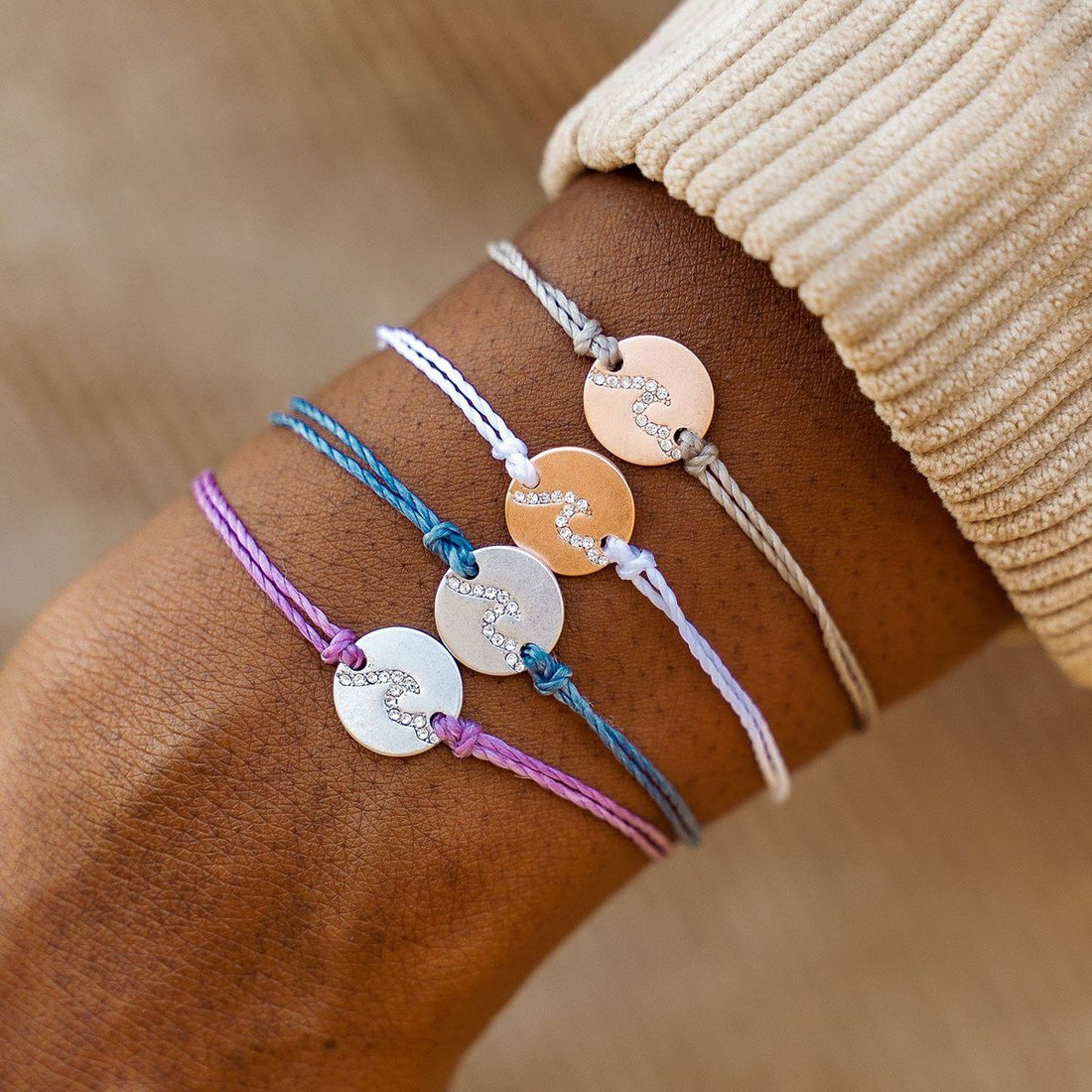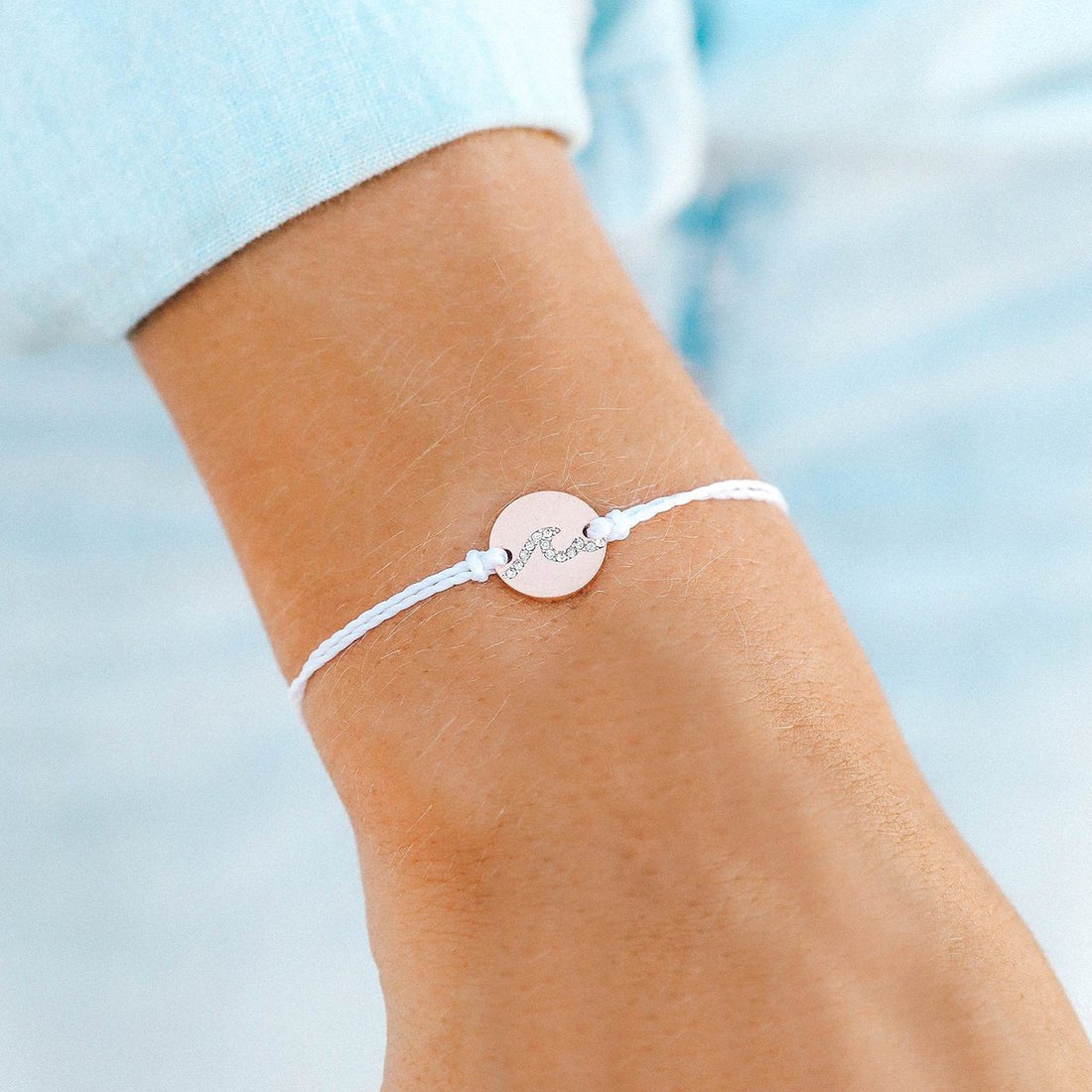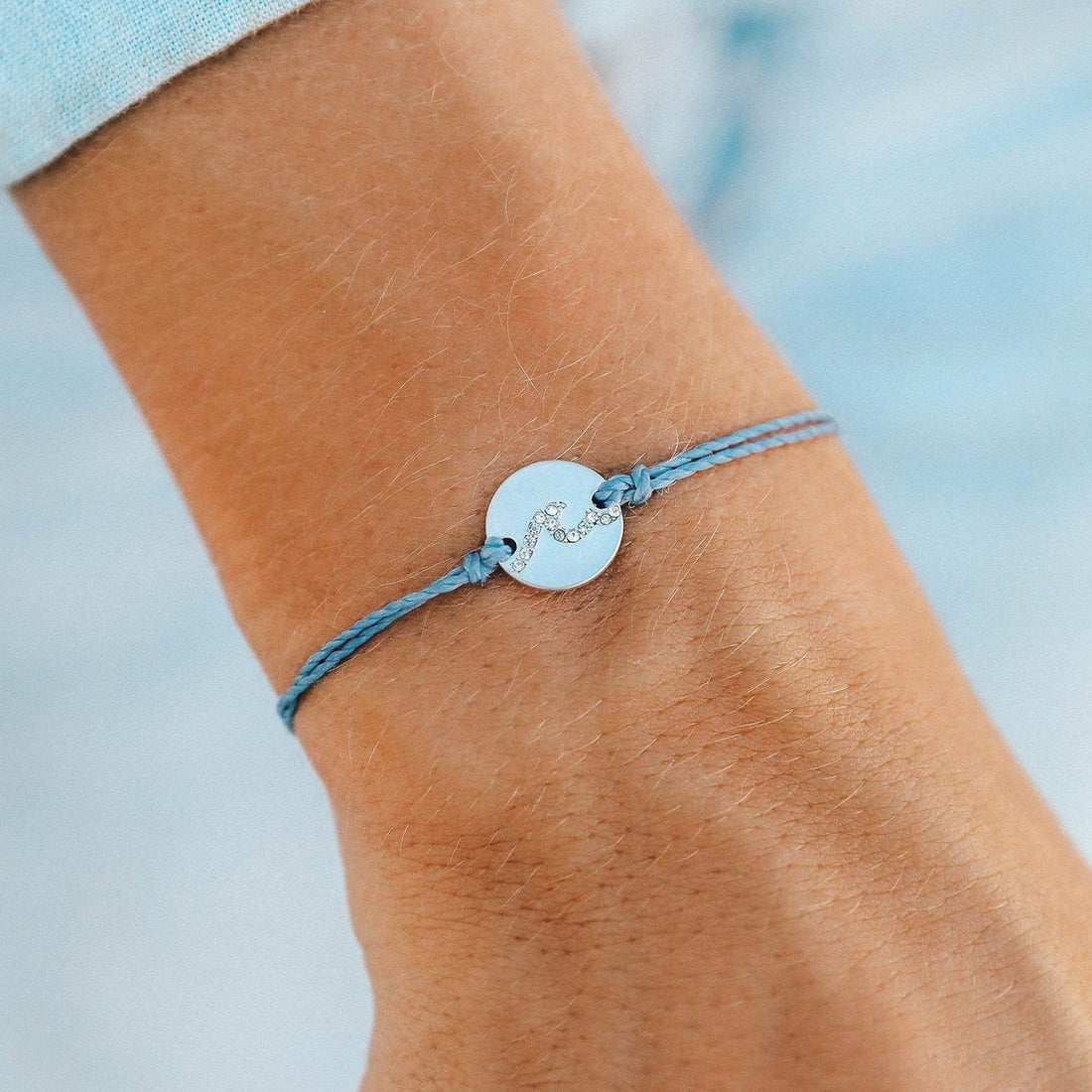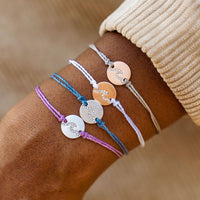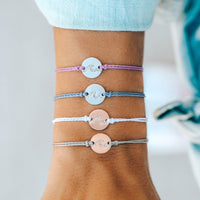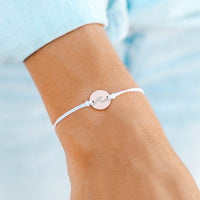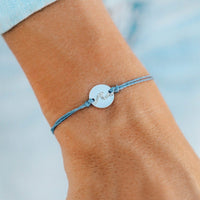 Pura Vida Bracelets - Pave Wave Coin Charm Bracelet
Our Wave Collection just got *so* much chicer. Introducing the Pave Wave Coin Bracelet, available in four string shades and two metal finishes. This string style features a reversible coin charm, with Pura Vida inscribed on one side and a pave-encrusted wave on the other.
Details:
- 100% Waterproof
- Wax-Coated
- Iron-Coated Copper "P" Charm
- Adjustable from 2-5 Inches in Diameter
- Final Sale - No Returns or Exchanges
- Does not come with Pura Vida Dust Bag.
Pura Vida Cause:
Founded in Costa Rica, Pura Vida Bracelets provides sustainable jobs to artisans worldwide and raises awareness for charities with products that give back. We're also passionate about protecting the environment. That's why we package all of our products in biodegradable bags that break down after 180 days when buried.