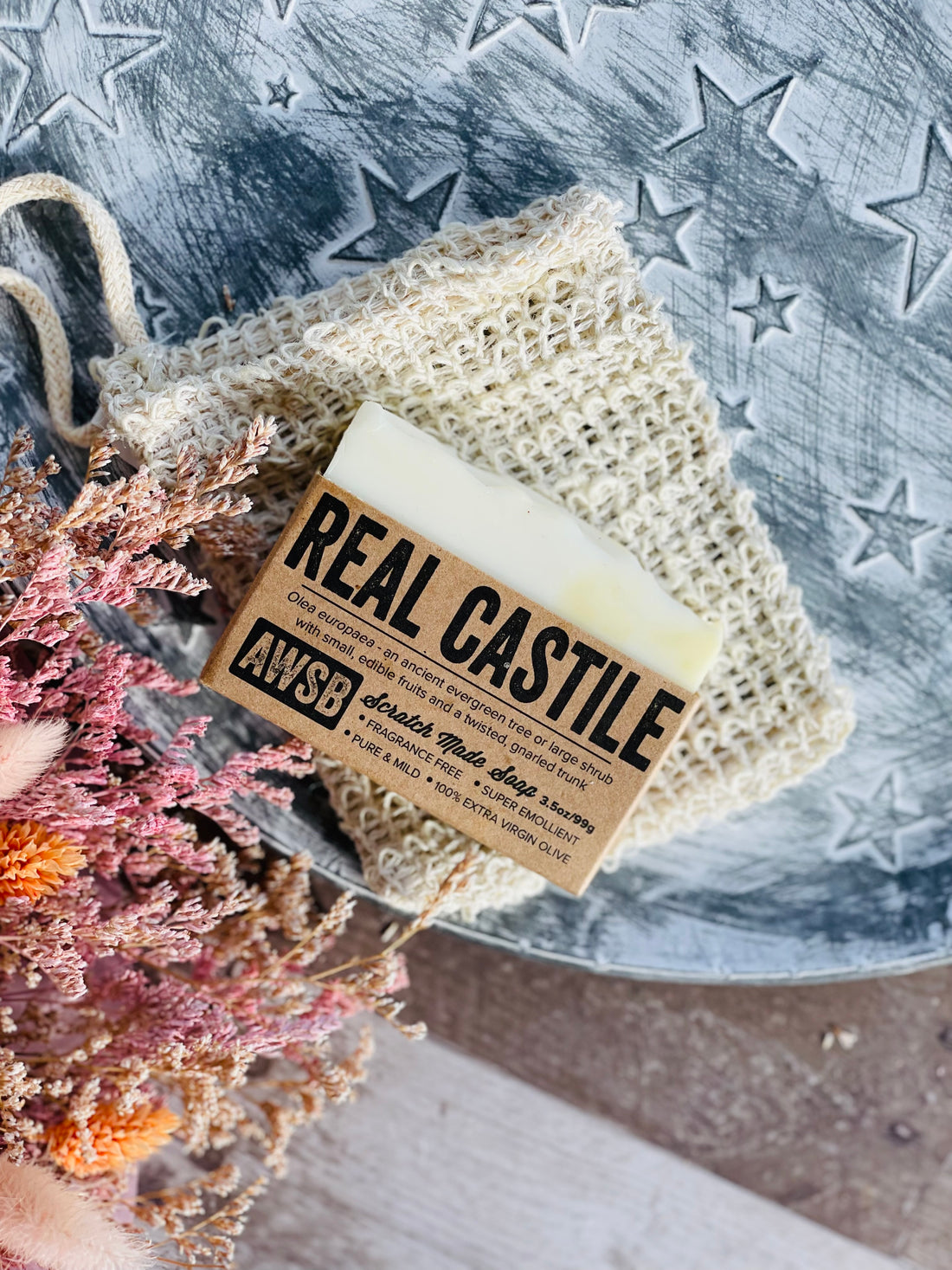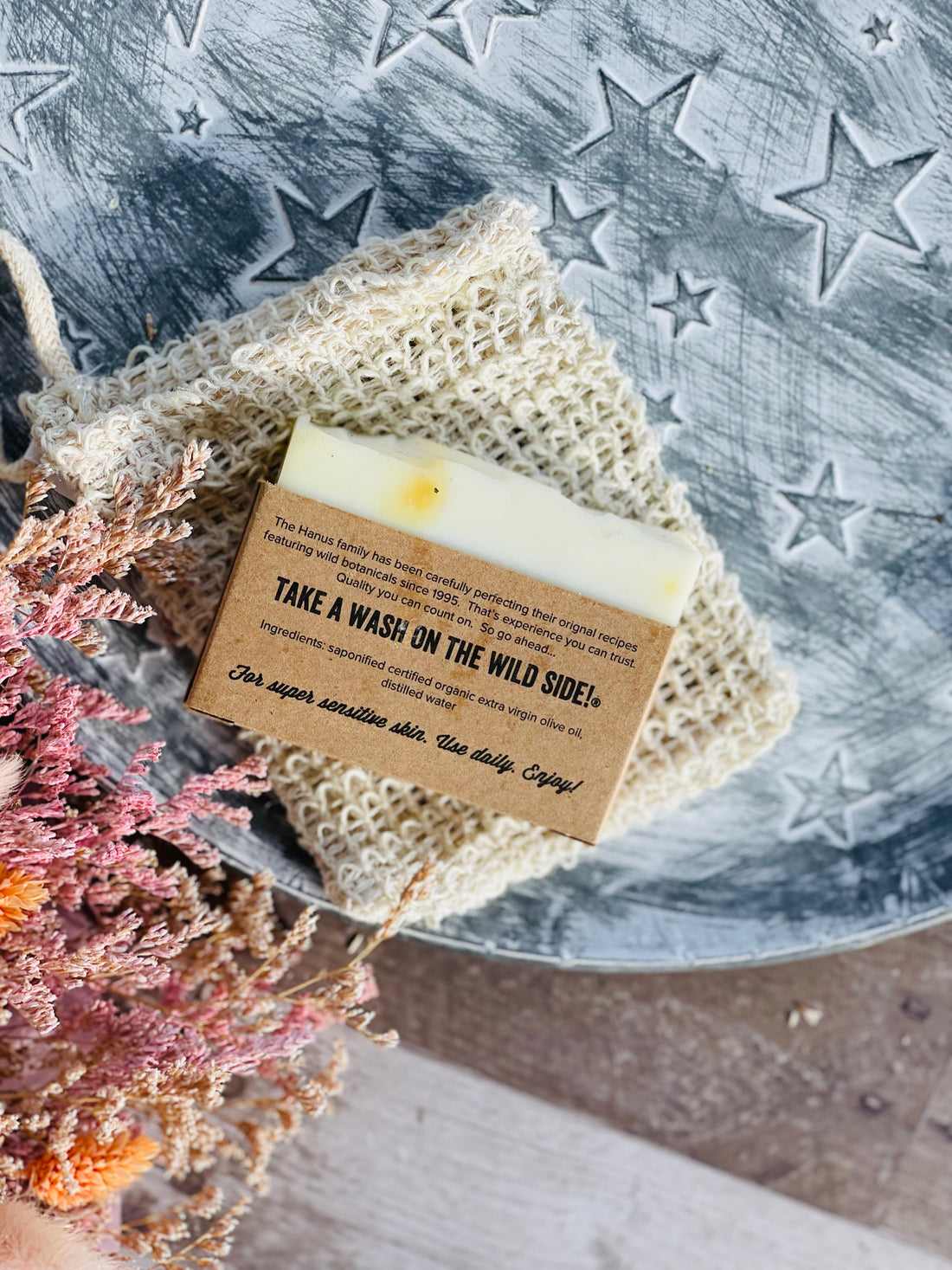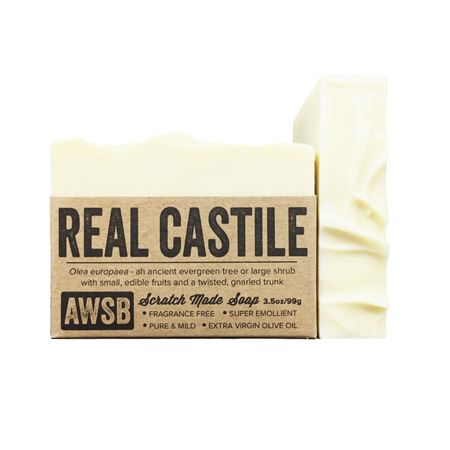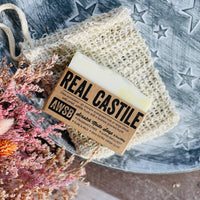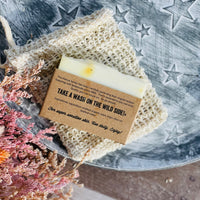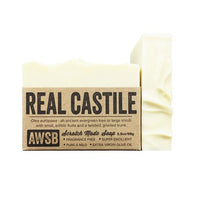 Many vegetable soaps claim to be castile these days, but true castile is only made with olive oil. Our pure and mild fragrance free castile soaps are handmade in the old world tradition and they contain saponified certified organic extra virgin olive oil and distilled water and nothing else!
Ideal for super sensitive skin, babies (but not tear free!), people with multiple chemical sensitivity, those who are allergic to coconut oil, or those who simply want the mildest handmade soap on earth. These unscented bars do not make a big fluffy lather like our soaps that contain coconut oil, but we think you will enjoy the ultra moisturizing properties of these creamy bars that are biodegradable, vegan, and gluten free.
3.5 oz. boxed bar
NOTE: Even though this soap is stored in a separate fragrance free facility, and we take every precaution to help keep it fragrance free, some superficial scent from the essential oils we use in the majority of our soaps may be transferred to this soap inadvertently.
 Ingredients: saponified certified organic extra virgin olive oil, distilled water

NOTE: We recommend using one of our Soap Saver Bags (saves your soap and acts as a loofah!)