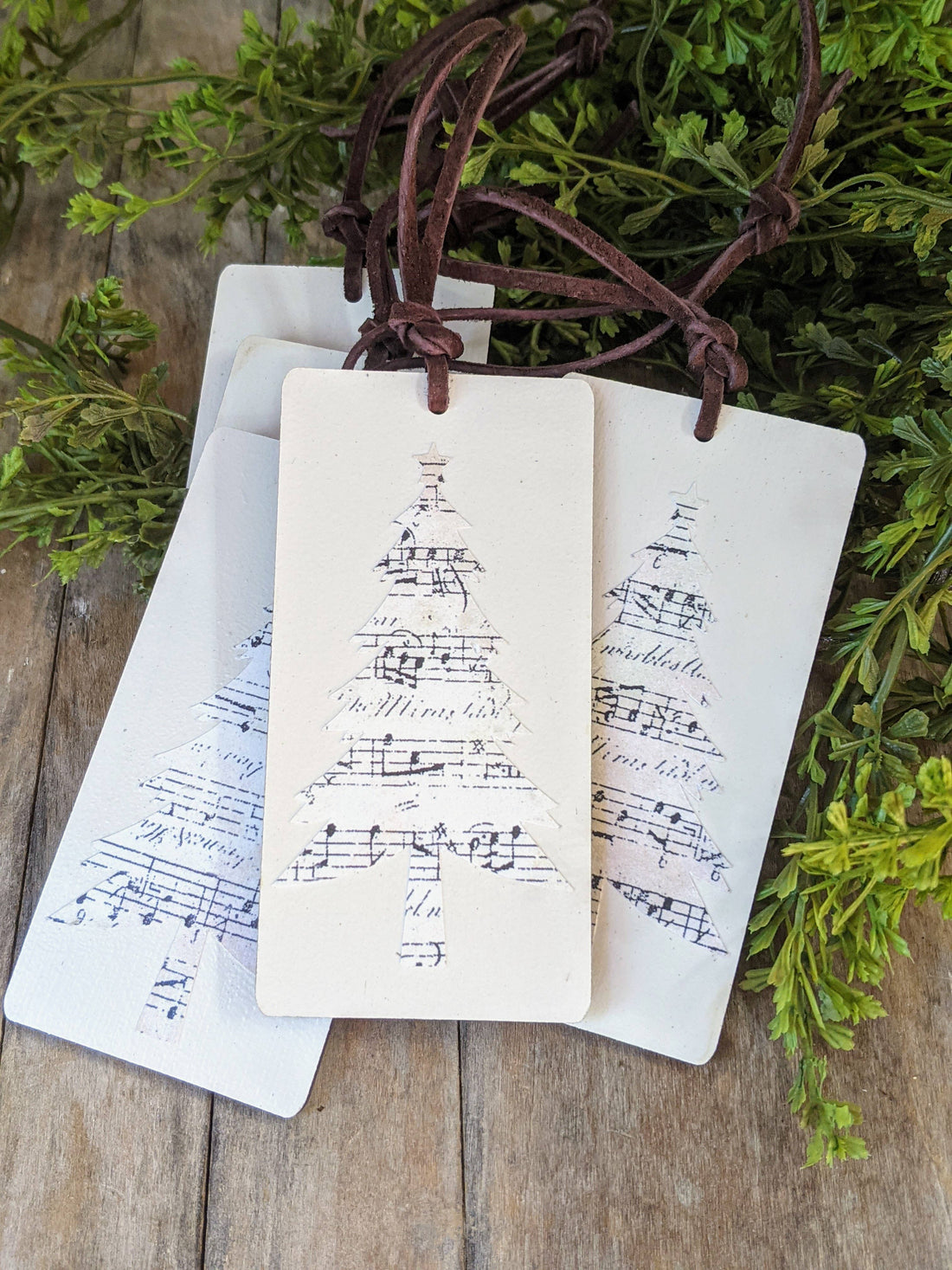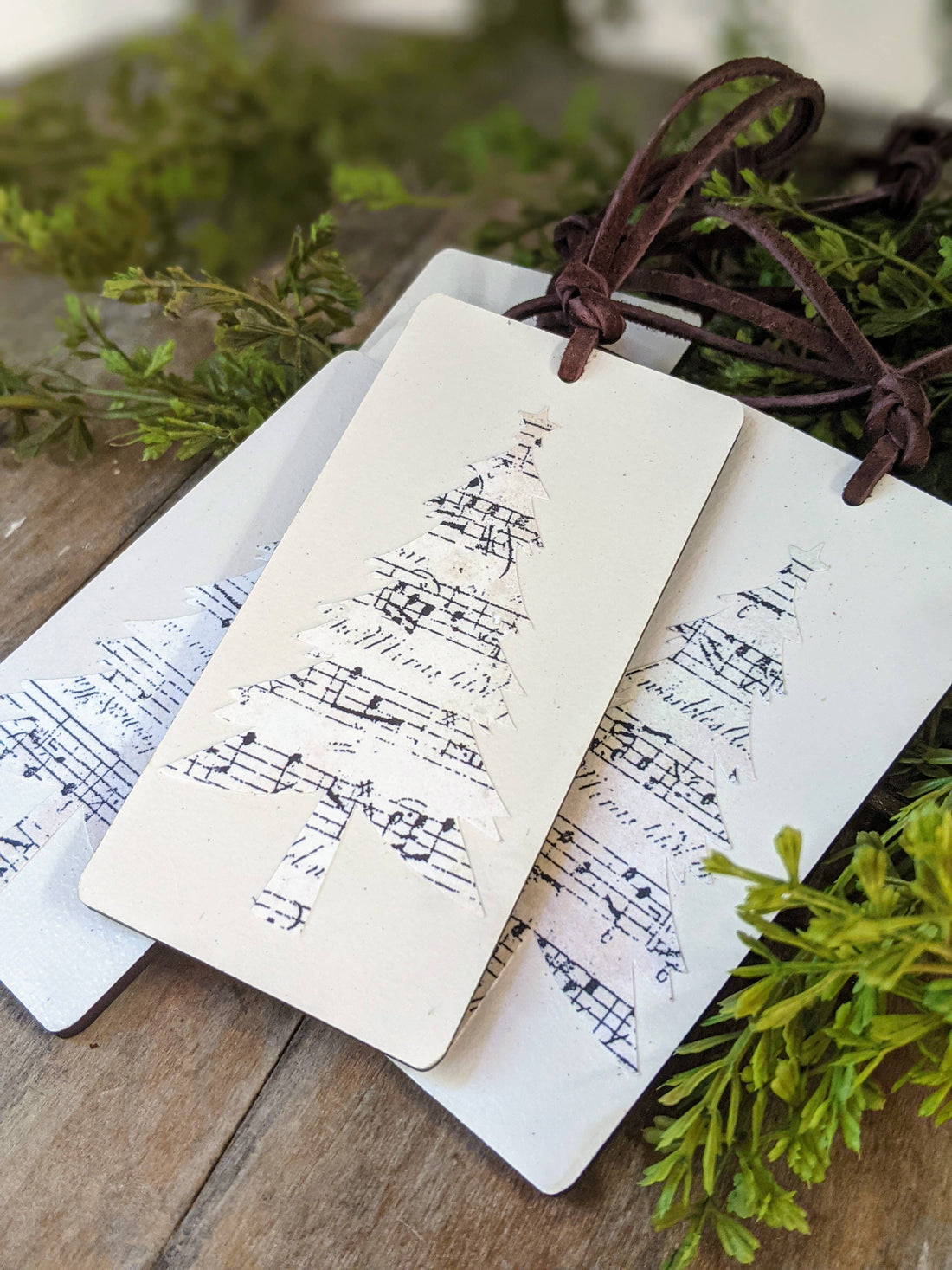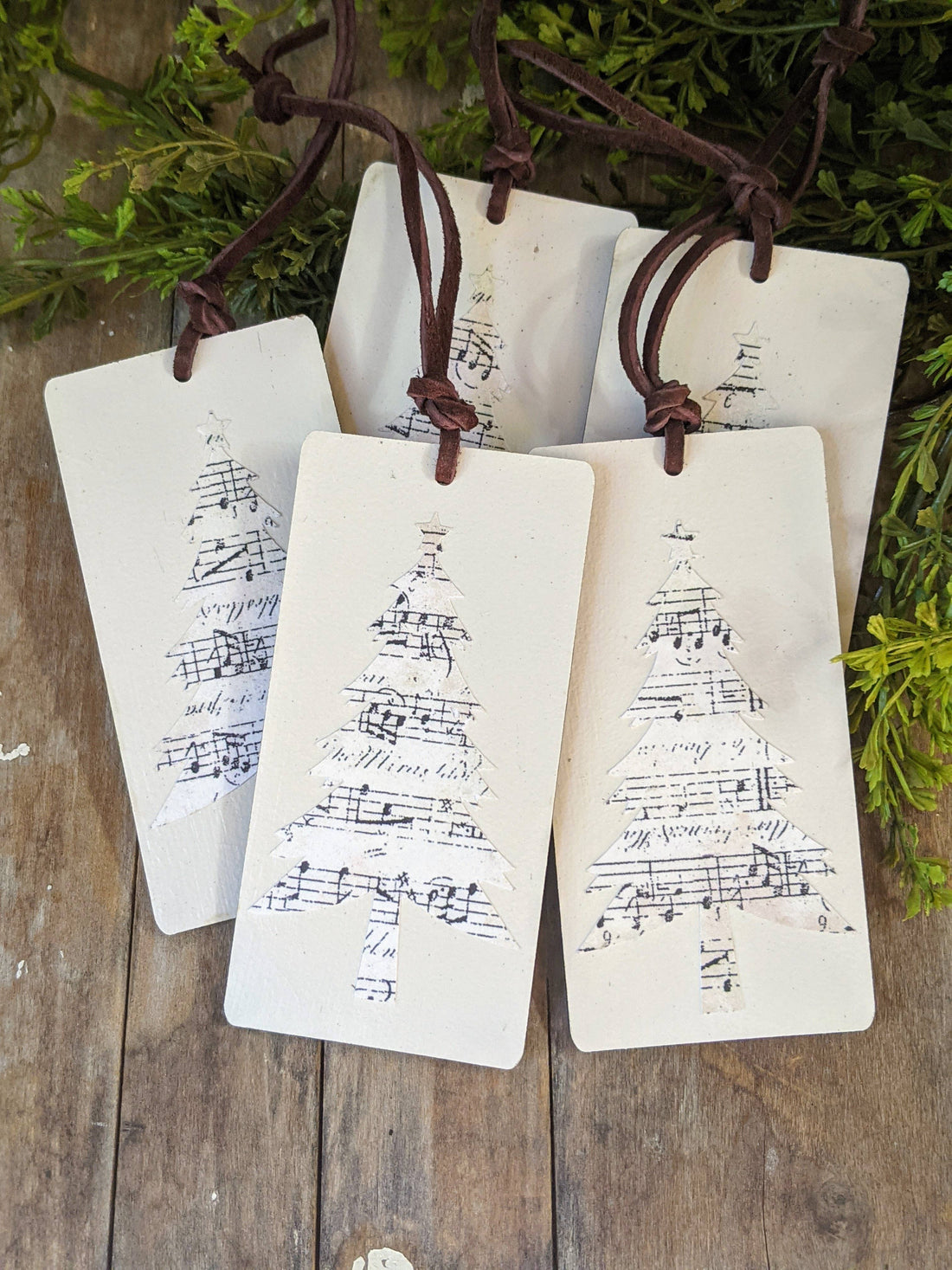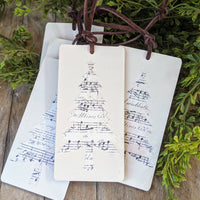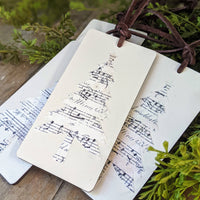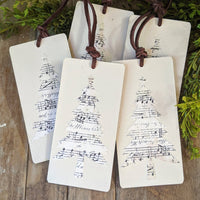 Sheet Music Tree Tag + Ornament
Details:
Made from reclaimed wood
Trees are cut from old hymnal and music sheets
Rectangular and roughly 4" x 2"
Ornament hangs by suede leather string
All of ornaments are cut, sanded, painted, and completed with a clear protective finish.
Wood grain, nail holes, chips, and notches will vary with each ornament.
All ornaments sold separately.
Made in United States of America
Thank you for supporting small business! Questions? Please ask!

XO.