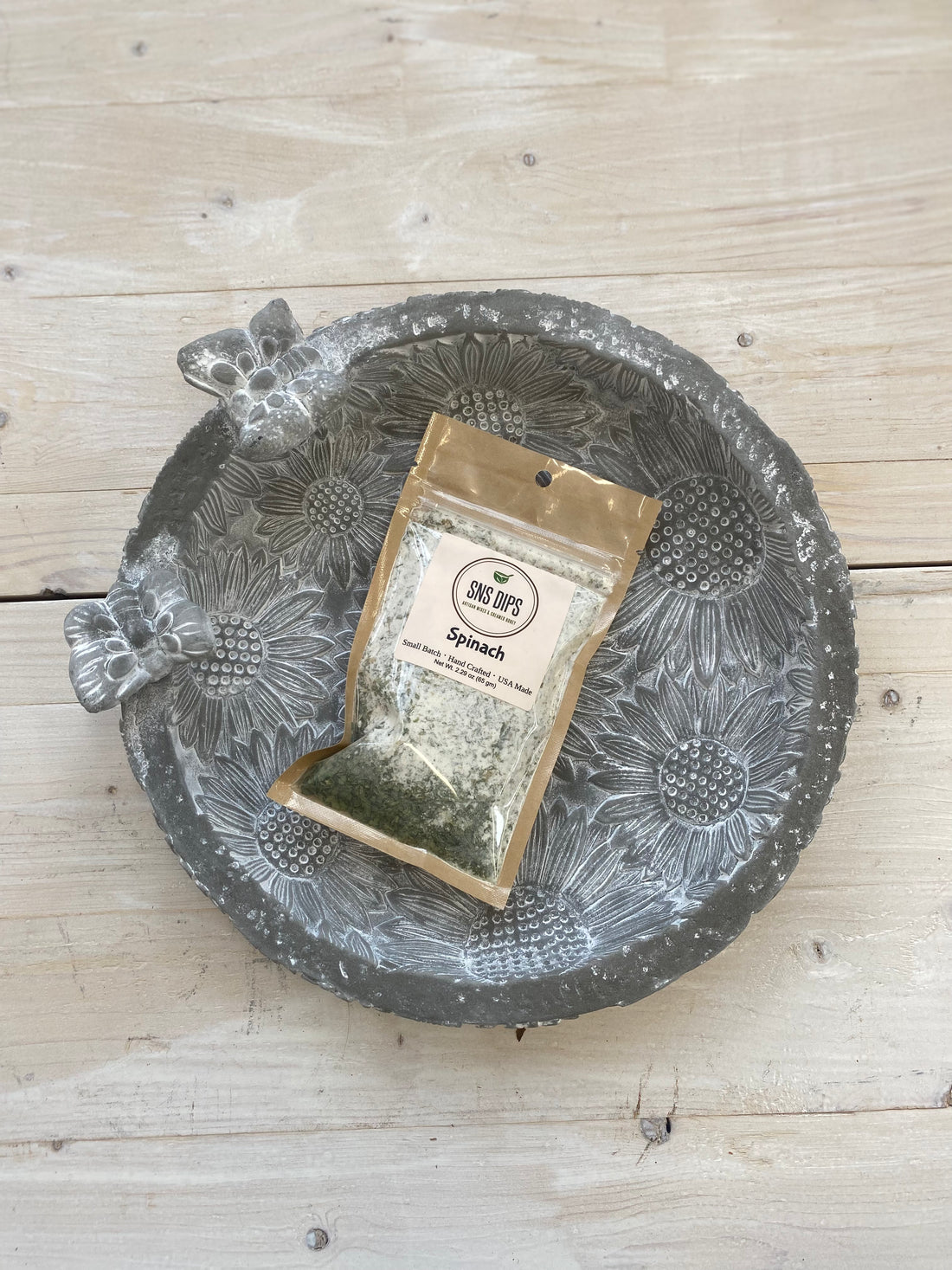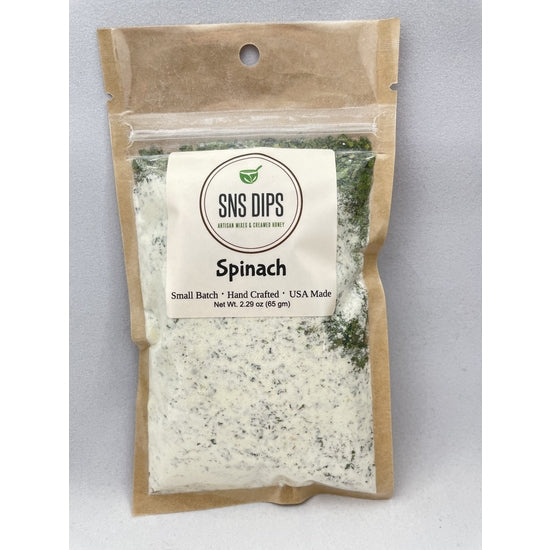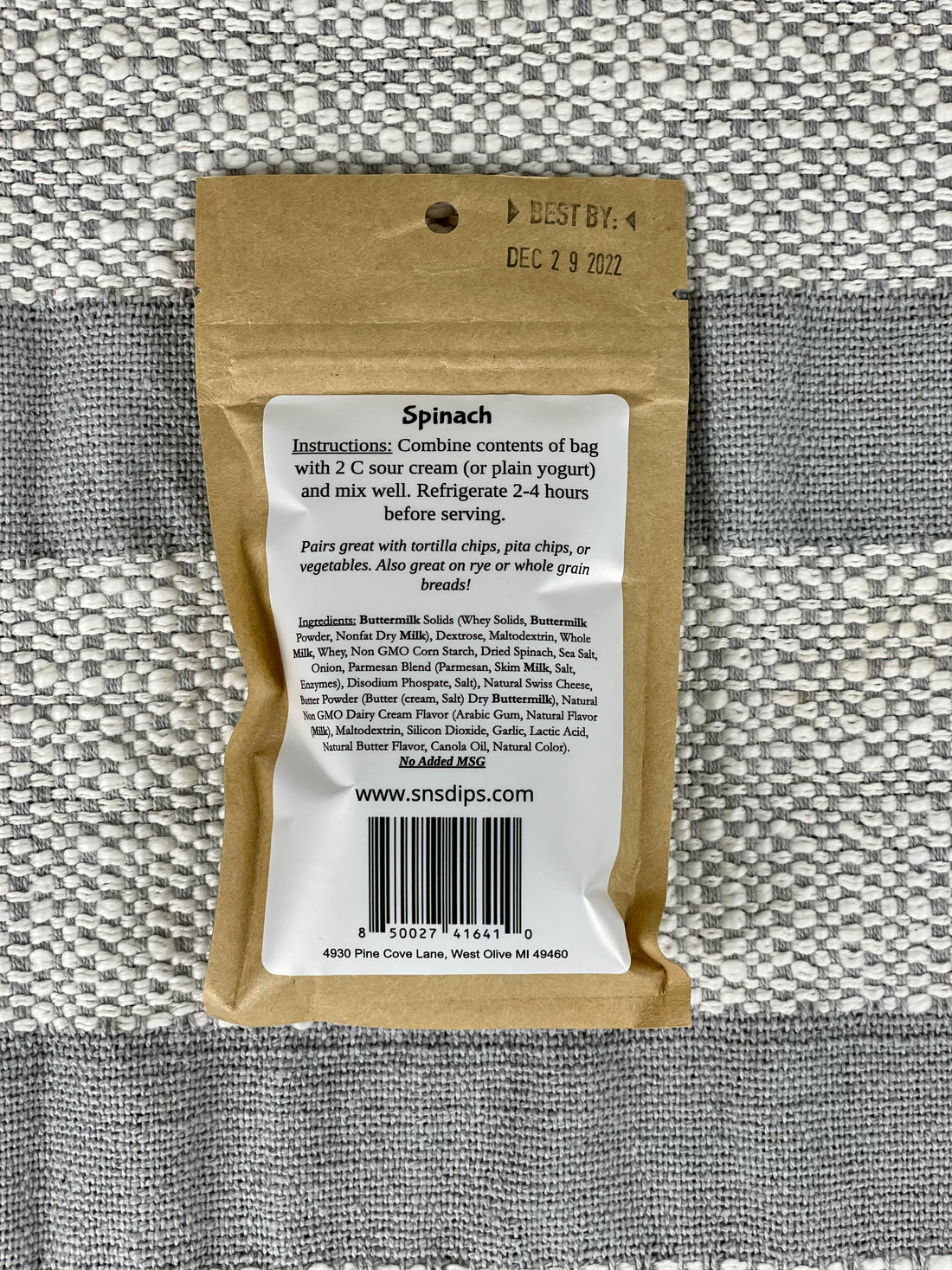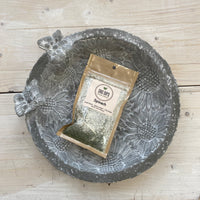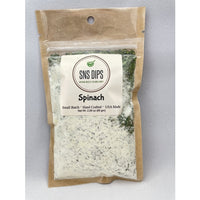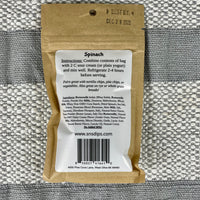 Combine contents of bag with 1 C sour cream(or plain yogurt) and mix well. Cover and refrigerate 2-4 hours before serving for best flavor, longer if desired. Serve with veggies or tortilla chips. Spinach dip mix is easy to make, is loaded with spinach and has the perfect blend of onion, roasted garlic and sea salt. This dip has dairy products of the Swiss Alps such as aged cheeses and fresh milk. *No MSG Added, except what naturally occurs in meat, cheese, milk, fruit, vegetables and grains.

Use dip on vegetables, crackers and breads or as a dressing on fresh salad greens and pasta salads.
Thank you for supporting small business! Questions? Please ask!
XO.