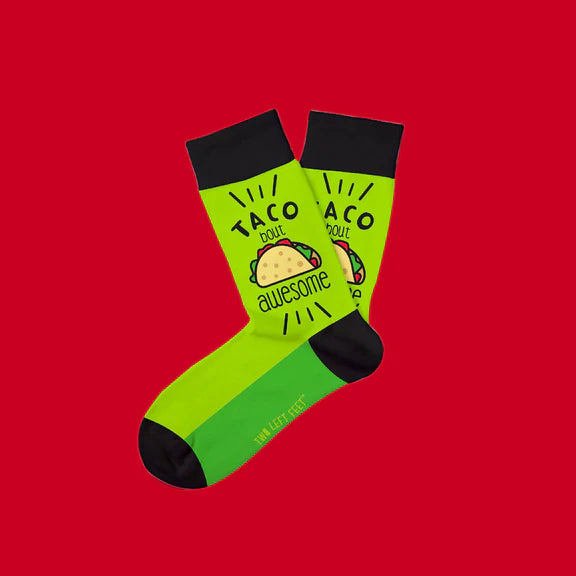 Tacobout Awesome - Kid's Everyday Socks
Tacobout an awesome pair of socks! Guacamole green sets the stage for the perfect little taco. "Tacobout Awesome" text brings an extra layer of fun.

Available in two sizes.
Small: ages 3-6, sizes 8-13.
Big: ages 7-10, sizes 1-5.
Product Details:

Machine wash in cold water. Tumble dry. Do not bleach.
Made of 75% cotton, 20% polyamide and 5% elastane.
Thank you for supporting small business! Questions? Please ask!
XO.