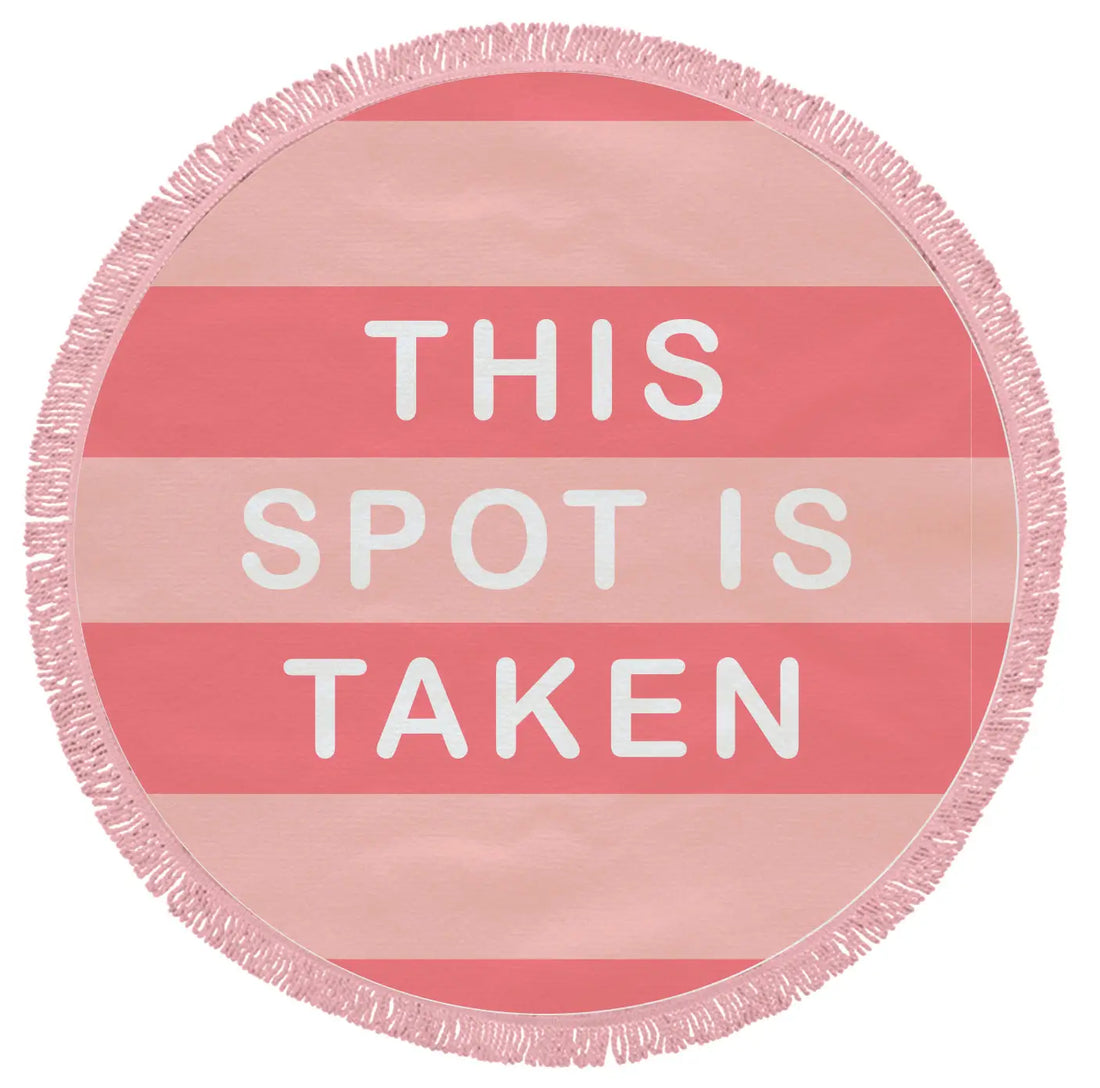 This Spot Is Taken 60" Beach Towel & Blanket
Your new summer must-have! Gather your friends and enjoy a picnic on the beach or sunbathe solo in style. These machine washable, extra-large round beach towels are 5 feet in diameter and made of super soft absorbent fabric. Made with hand-dyed fringe are the perfect way to let everyone know "This Spot Is Taken!".
Thank you for supporting small business! Questions? Please ask!
XO.