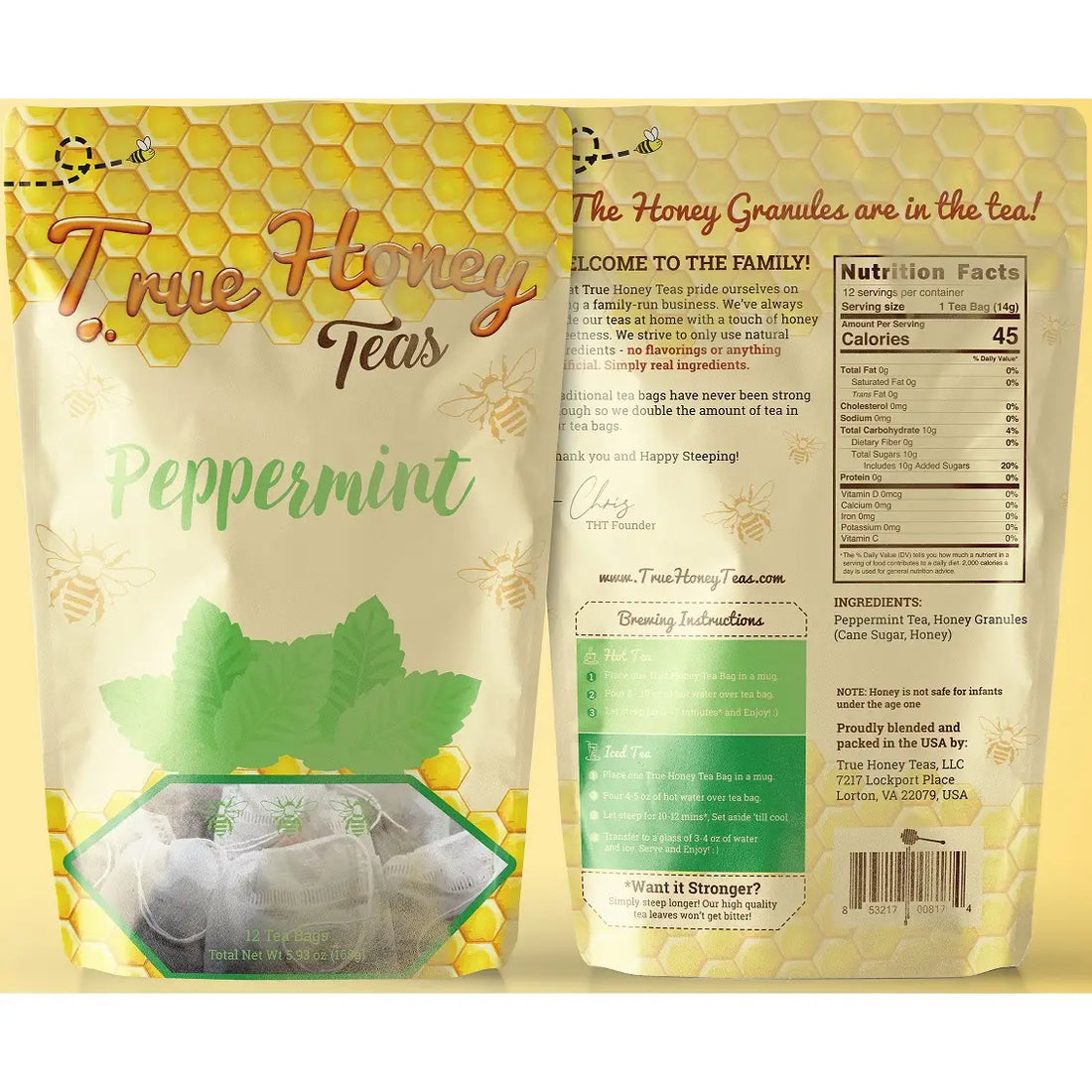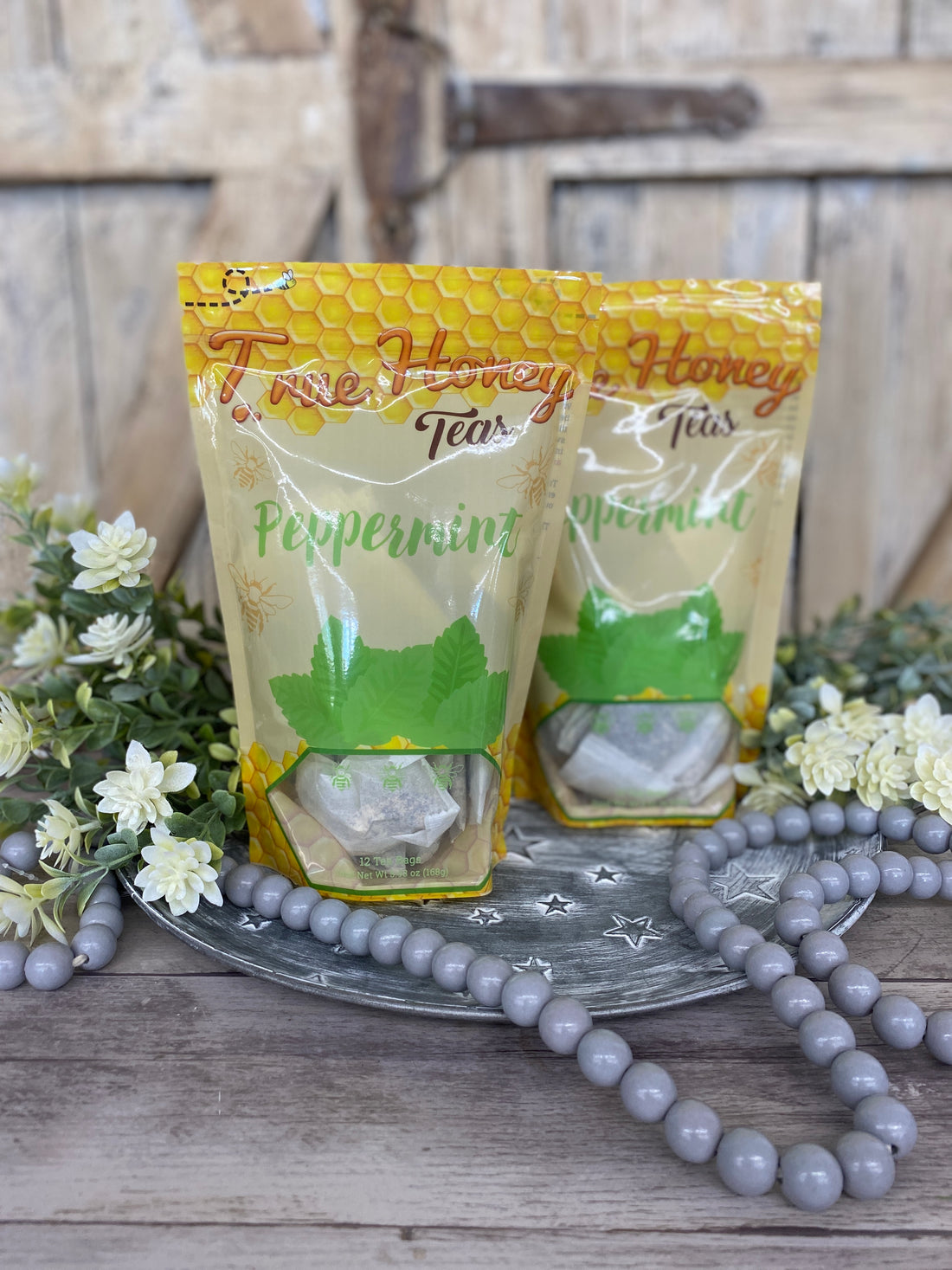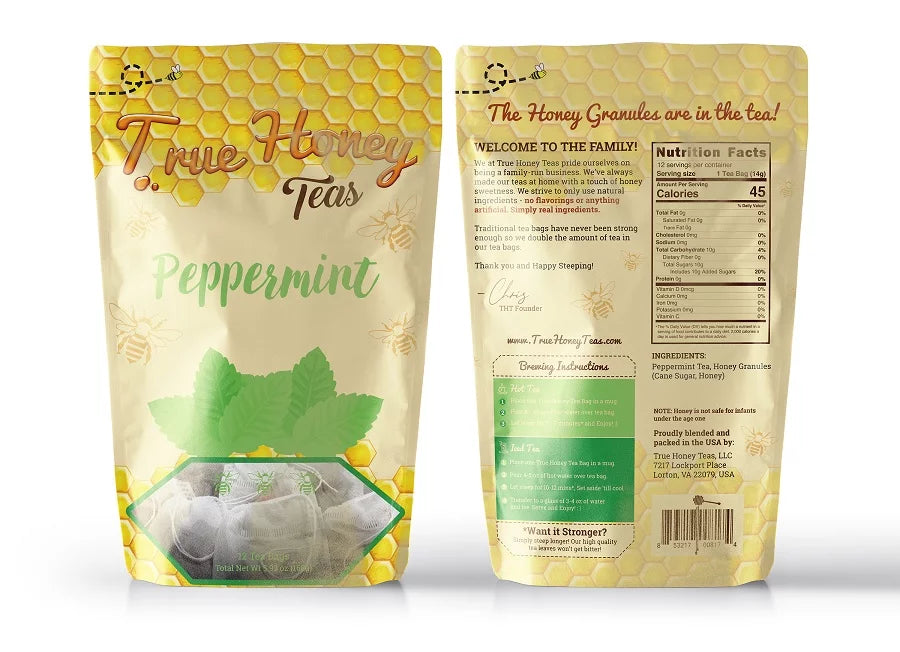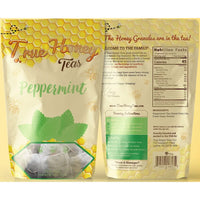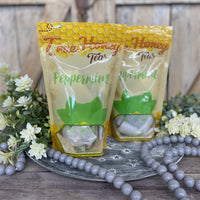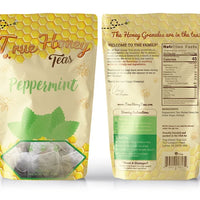 True Honey Peppermint Tea Bags - 12 Count
Includes 12 tea bags per package.  True Honey Teas Herbal Peppermint is grown in Oregon -  a delicious, invigorating, mild peppermint.  This premium peppermint, infused with our honey granules, is bursting with flavor, calming and soothing to the digestive system.  Enjoy anytime of the day, hot or iced, naturally caffeine free bliss!

Packages sold separately
Thank you for supporting small business! Questions? Please ask!

XO.