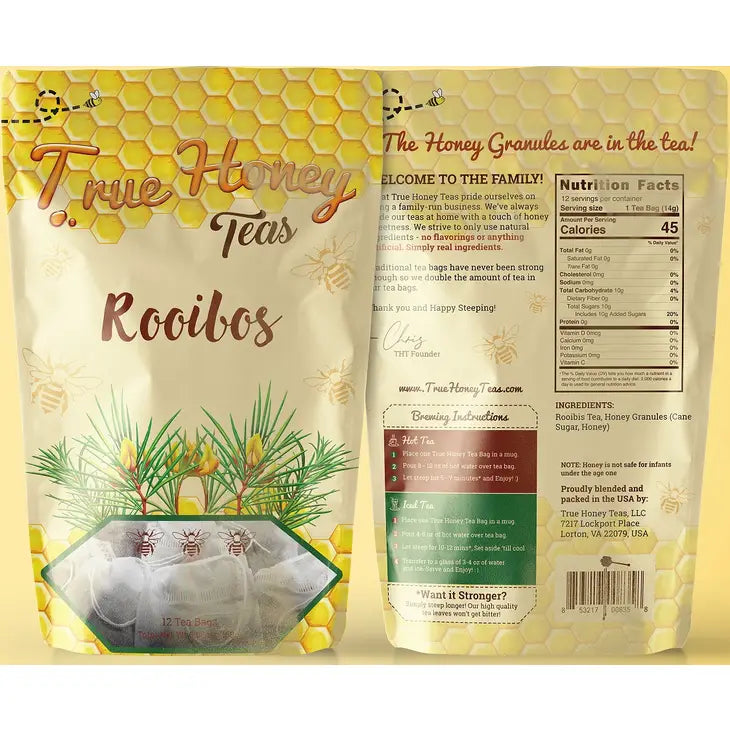 True Honey Rooibos Tea Bags - 12 Count
12 Pack Rooibos (no caffine). True Honey Teas Rooibos is from South Africa and is one of the healthiest teas in the world! Rooibos has a sweet, delicate, and earthy flavor that perfectly pairs with our honey granules. Rooibos means red bush and comes from a plant in South Africa - naturally caffeine-free. Rooibos is rich in antioxidants and anti-inflammatory properties, high in vitamin C and minerals. Soothing, sweet, healthy - enjoy this perfectly balanced flavor!
Packages sold separately
Thank you for supporting small business! Questions? Please ask!

XO.