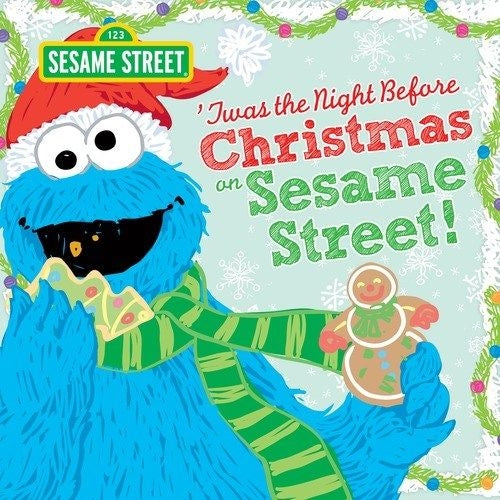 Twas the Night Before Christmas on Sesame Street Book
It's the night before Christmas, and cookie monster is dozing peacefully, until a miniature sleigh and eight tiny reindeer land on sesame street. Cookie monster is delighted to have a visit from Santa, but there's just one problem, he's already eaten all of Santa's cookies! Luckily, Elmo and the rest of the sesame friends are there to help.
Thank you for supporting small business! Questions? Please ask!

XO.